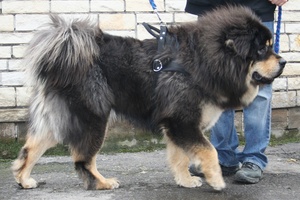 An animal described as an Africa lion at a zoo in china was exposed as a fraud when the creature started barking.
Chinese media reports said the zoo replaced it's lion with a Tibetan masitff dog.
According to a report in the Beijing Youth Daily, the fraud was exposed when a mother visited the zoo, in a park in the city of Louhe, to show her son the sounds different
animals made.
But when they got to the cage marked "African lion" - which had a sign describing the range and characteristics of the animal - they were shocked to hear the creature bark.
Watch a video of the 'lion' barking: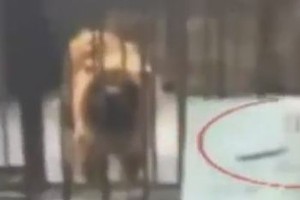 It was then that zoo keepers revealed the so-called lion was actually a Tibetan mastiff, an animal that can have a furry brown coat, making it look a little like a lion.
The woman visitor, going by the name Liu, was quoted as saying: "The zoo is absolutely trying to cheat us. They are trying to disguise dogs as lions."
The chief of the park's animal department, Liu Suya, reportedly said the lion had been taken to a breeding facility and the Tibetan mastiff temporarily placed in its cage because of safety concerns.
Other species were also apparently mislabelled; there was a white fox in a leopard's den and another dog being passed off as a wolf.
- www.nzherald.co.nz