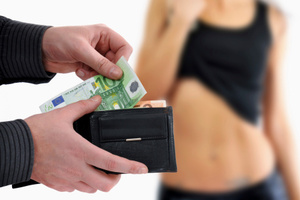 The Mayor of Florence has denied that the Renaissance city is a hotbed of "bunga bunga", amid a growing scandal involving prostitutes being paid for sex by council officials and local worthies.
Goings-on in the city of Dante and the Medicis have invited comparisons to parties organised by Silvio Berlusconi, who was this week sentenced to seven years' jail for paying for sex with an underage prostitute.
Having followed Berlusconi's escapades avidly, Florentines now have a sex scandal on their doorstep.
Prosecutors are investigating an alleged network of 142 prostitutes, many from Eastern Europe, who were allegedly paid for sex by council officials and businessmen in two of the city's smart hotels. Fourteen people are being investigated for procuring prostitutes on the basis of 4000 pages of transcripts of telephone calls intercepted by the police.
Sexual encounters are also said to have gone on in council offices - on one occasion a cleaning lady allegedly caught an official in the act with a prostitute, a 42-year-old Romanian identified only as Adriana.
The investigation, code-named "Bella Vita" or "Beautiful Life" by prosecutors, found that she had been given a free council-owned flat to live in, and also received clients there.
Matteo Renzi, Florence's centre-left mayor and a former Boy Scout who is tipped as a future prime minister, has said the affair is nowhere near as salacious as the ones that engulfed Berlusconi.