Critics see BBC man's sentence of 15 months for 20 years' offending as lenient.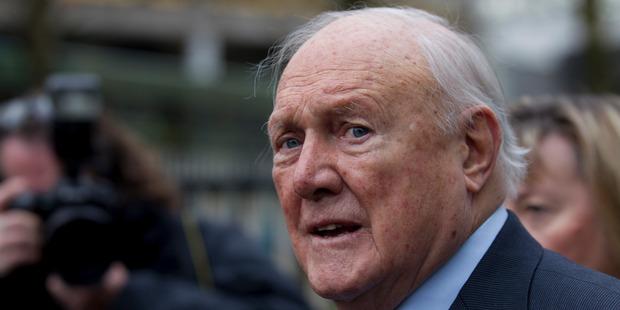 Britain's Attorney-General is to review the 15-month jail sentence given to Stuart Hall, the disgraced BBC presenter, for a 20-year campaign of sexual abuse against young girls.
Dominic Grieve's office confirmed it had received a number of complaints that the sentence was too lenient, as calls grew for the case to be referred to the Court of Appeal.
Grieve was contacted by Emily Thornberry, Labour's shadow attorney-general, demanding he review it, while other senior Labour figures also criticised the sentence, which could see Hall freed before Christmas.
The probe began as lawyers acting for Hall's 13 victims, aged between 9 and 17 at the time, said they could be "the tip of the iceberg" and that three more people had lodged compensation claims since the prosecution began. More could follow, they said.
Many of Hall's victims sat behind him during sentencing. Hall remained stony-faced as the judge told him that although he was known to the public for his "genial personality ...
there was a darker side to you".
Judge Anthony Russell, QC, the Recorder of Preston, criticised Hall for his comments in February, when he called the allegations against him "spurious" and "pernicious", saying that it added to the victims' trauma before Hall changed his mind and admitted the crimes.
Having admitted 14 counts of indecent assault, he was jailed for the equivalent of just over one month per count.
He will serve half his sentence before he is eligible for release.
Peter Wanless, the chief executive of the child protection charity NSPCC, said: "Hall will be free within months, but the trauma he caused his victims will stay with them a lot longer - possibly for the rest of their lives. Whilst it's commendable that this case was pursued even after such a long passage of time, the end result is not a great day for justice or for the victims."
In mitigation, the court heard Hall had character references from Dave Whelan, the sports shop tycoon and Wigan Athletic chairman, and Patricia Macmillan, the chairwoman of the East Cheshire branch of the NSPCC, who wrote a letter praising Hall's work as a charity auctioneer.