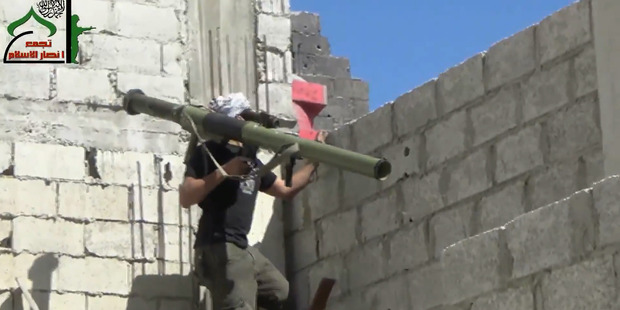 Opposition fighters in Syria, preparing for a major onslaught by government forces in their northern strongholds around Aleppo, have been equipped with shoulder-fired anti-aircraft missiles, it has emerged.
While Western powers deliberate over whether or not to arm "moderate" rebel groups, Saudi Arabia has sent the weapons, which the rebels have often said was their most needed piece of equipment.
The Saudis have also sent anti-tank missiles, as the forces fighting Bashar al-Assad's regime grow ever more concerned about fighters from Hizbollah.
According to Reuters, the missiles were obtained from suppliers in France and Belgium, and France had paid to ship them to the region. France is one of the countries - along with the UK and the US - which is considering sending lethal arms to opposition groups. Concern over which groups receive assistance has delayed such transfers - a number of jihadist rebels are operating in Syria.
Officially, France says it has not yet decided to arm the rebels, but with Britain, it persuaded the European Union to drop a weapons embargo this month.
The weapons - at least 50 Russian-made Konkurs anti-tank missiles - are believed to have already found their way to Aleppo. The Russians have assisted the regular army by exporting weapons to the regime.
- Independent