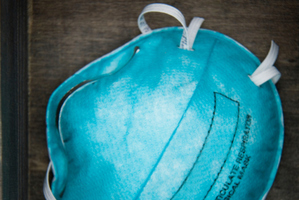 Two more people have died in Saudi Arabia from the SARS-like coronavirus, the health ministry says, bringing the number of deaths from the respiratory illness in the kingdom to 28.
The two male victims were foreigners working in the oil-rich country, according to the ministry, which did not specify their nationalities.
A 46-year-old died on Wednesday in the town of Wadi al-Dawasir, south of the capital Riyadh.
A 21-year-old died on Friday in the northeastern area of Hafr al-Batin.
Some 46 people have been diagnosed with coronavirus in Saudi Arabia since September, the ministry said.
The strain of coronavirus, called MERS-CoV, was first discovered in 2012 in a man in Saudi Arabia.
France, Jordan, Qatar, the United Arab Emirates, Germany, Tunisia and Britain have also reported infections.
Coronavirus belongs to the same group of viruses as SARS, or severe acute respiratory syndrome, which 10 years ago killed about 800 people.
-AAP