Historian's end in Notre Dame seen as protest at same-sex marriage.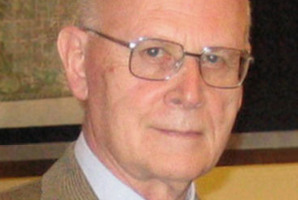 A far-right French historian committed suicide at the altar of Notre Dame Cathedral yesterday by shooting himself in the mouth in an apparent protest against gay marriage.
Dominique Venner, 78, a former right-wing activist well-known in France for his political essays, posted a note on his blog attacking a law passed by the Socialist Government last week allowing same-sex marriage and adoption, which he called "vile".
Police also found a handwritten note by his body, the contents of which were not known yesterday.
Venner calmly walked to the altar in the choir area and shot himself with a Belgian-made Herstal automatic pistol, said Europe 1 radio.
Tourists said the cathedral was full at the time but there was no panic during the police evacuation.
In his blog post the day before, Venner appeared to link his forthcoming act to France's "Marriage for All" law, which was passed into legislation last week after the country's highest constitutional court waived any objections.
Alluding to a forthcoming demonstration by anti-gay marriage activists on Monday, Venner said: "Demonstrators ... will now have reasons to shout their impatience and anger. A vile law, which once voted, can still be reversed."
Apparently calling for others to follow his high-profile act, he wrote: "It will certainly require new, spectacular and symbolic gestures to smash the drowsiness, to shake the anaesthetised consciences and to awaken the memory of our origins. We are entering a time when words must be authenticated by actions."
Marine Le Pen, leader of the far-Right National Front party, FN, said she offered "all our respect to Dominique Venner whose last, eminently political act was to try to awaken the people of France".
She later tweeted: "It is nevertheless in life and hope that France will rise up and save itself." Her father, Jean-Marie Le Pen, likened his death to the suicide of the author Pierre Drieu La Rochelle in 1945. "An intellectual's suicide, testifying through death," he said.
The gay marriage law has led to huge demonstrations in recent months and angry debates in Parliament, with the mainstream right aligning itself with the Catholic Church to oppose it.
Venner was a former activist with the OAS, the Organisation of the Secret Army, a far-right French paramilitary group behind a wave of bombings and assassinations to prevent Algeria's independence from its colonial rule. In 1962, an OAS militant made a failed assassination attempt on Charles de Gaulle.
He was also a weapons expert, having written an 11-volume encyclopaedia on arms, and was editor of the magazine La Nouvelle Revue Historique.Telegraph Group Ltd