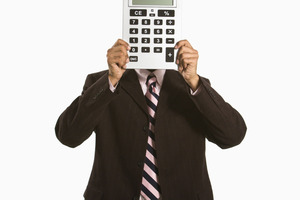 Business and economic commentators have given Australian Treasurer Wayne Swan's sixth - and probably last - Budget a unanimous thumbs down.
With Labor facing almost certain defeat in the September 14 election, the Government's last big set-piece before it goes to the polls has been panned for its measures and the assumptions it makes about the future.
Most of those Swan hoped to convince of his credibility are deeply sceptical of the optimistic Treasury projections on which his forecast of a return to surplus within four years was based.
This would require dramatically turning around this year's forecast A$19.4 billion ($23.4 billion) deficit, prompting spending cuts totalling A$43 billion over the forward estimates.
Australian Chamber of Commerce and Industry chief executive Peter Anderson described it as "a Budget of Band-Aids when the patient required targeted surgery to spending and the oxygen of cost relief to boost confidence".
"It is a missed opportunity because it keeps the nation shackled to more years of deficits and a high cost structure that erodes business competitiveness and innovation," he said.
Stephen O'Flynn, head of tax at Melbourne consultancy Moore Stephens, said there was nothing major to kick business along.
"The crackdown on perceived loopholes that are supposedly being exploited by multinationals, such as the thin cap reform, will be a drag on business," O'Flynn said.
Shadow treasurer Joe Hockey said the Budget delivered "fundamental untruths", more debt, more deficits, more taxes, more broken promises and more uncertainty.
The Property Council said the Budget's commitment to infrastructure spending had been let down by missed opportunities and misguided tinkering, while Master Builders Australia said it lacked the business-orientated productivity and tax reforms needed to boost flagging business confidence and growth.
Retailers and the Food and Grocery Council said Swan had done little to stimulate growth and confidence, or to ease costs and regulation.
And universities said new tertiary spending did not offset the earlier announcement of A$3.8 billion in cuts to higher education.