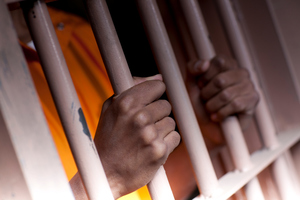 Amnesty International is asking New Zealand to call on Japan to abolish capital punishment following the release of the 2012 global death penalty statistics report today.
The annual review showed that in 2012, at least 682 people were executed in 21 countries. The top five countries that carried out executions were China, Saudi Arabia, the USA, Yemen and Iraq.
While the Asia-Pacific region tended to be moving towards abolishing the death penalty, some of our neighbours are continuing with what Amnesty calls a "barbaric, medieval and cruel" practice, the report said.
Japan, which had enjoyed an 18-month hiatus from June 2010 when no hangings took place, executed three death row inmates in March, followed by another four later in the year.
Amnesty International deputy director Rebecca Emery said it was worrying to see Japan going backwards in the face of a global trend that's moving away from the death penalty.
"Our feeling was that Japan was moving in the right direction, so we were disheartened that this year... we've seen that they've executed again.
"Back in 1972 only 16 countries were against the death penalty and now it's 140. It's one of the most significant human rights shifts in our generation and that's why it's not good when we see this creeping back into our neighbours."
She said New Zealand should be proud of its role in saying no to capital punishment, but should not get "complacent".
Amnesty International wants to see New Zealand put pressure on Japan to abolish the death penalty.
Ms Emery said Amnesty believed Japan's regression could be because of "populist power play" in the lead up to upcoming parliamentary elections, and the best way to influence Japanese officials was through our own Government.
"If there's ever a time to keep that leadership up it's now," she said.
Methods of executions worldwide last year included hanging, beheading, firing squad and lethal injection.
The 682 people put to death died for a range of crimes including offences that were non-violent, drug-related and economic, but also for "apostasy", "blasphemy", and "adultery" - things that the report said should not even be considered as crimes.
China, where 55 crimes are punishable by death, executed more people last year than the rest of the world put together. But because data is considered a state secret there, the true extent of how many people were executed is unknown. The number could be in the thousands, the report said.
Check out the 2012 Death Penalty: Facts and Figures report here and the full report here.
- nzherald.co.nz