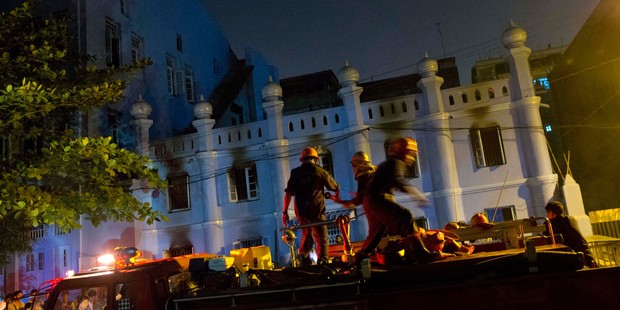 Thirteen people, including children, have been killed after a fire broke out in a Muslim school in Rangoon because of a suspected electrical fault, police in Burma's main city say.
The blaze comes against a backdrop of heightened Buddhist-Muslim tensions in Burma following recent sectarian clashes, but police said the blaze appeared accidental. A police officer at the scene said: "We assume that it was due to an electrical short circuit."
The building housed a mosque and a religious school where children were staying while taking a summer class. Residents said the victims were believed to be orphans. A second police officer said the 13 dead were among more than 70 people sleeping at the school when the fire broke out.