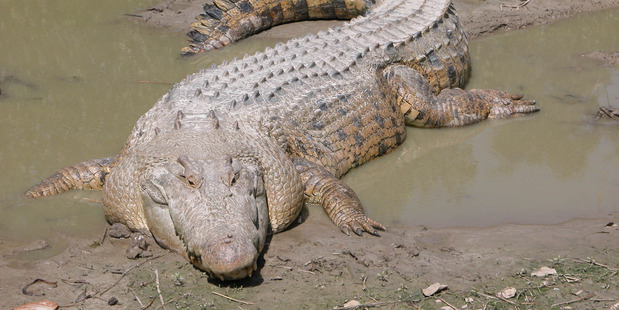 A record haul of man-eating saltwater crocodiles was removed from waterways in the Top End of Australia last year, confirming that numbers of the feared reptiles are ballooning.
Wildlife rangers captured 314 of the estuarine crocodiles - or salties - in 2012, the equivalent of more than six a week in the northernmost section of the Northern Territory.
Of those, 215 were fished out of Darwin Harbour, in the centre of a city that is home to nearly 130,000 people. The largest was a 4.8m male, caught in a swamp in outer Darwin back in April.
The figures were released yesterday by the Northern Territory Parks and Wildlife Commission a month after a 12-year-old boy was killed by a crocodile near Port Bradshaw, 640km east of Darwin. Two weeks earlier, human remains were found in a crocodile's stomach after a 7-year-old girl was attacked while swimming in a waterhole.
- Independent