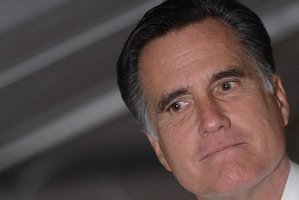 Defeated Republican candidate Mitt Romney has conceded the state of Florida to President Barack Obama, despite tens of thousands of ballots still to be counted.
Obama only leads Romney by 55,825 votes, however the Romney camp has told the Miami Herald there are not enough outstanding ballots from Republican areas to make up the difference.
Florida's 29 electoral college votes will give Obama a 332-206 victory over Romney.
In a statement to the Miami Herald, Florida advisor for Romney, Brett Doster, said the numbers show the state is unwinnable for Romney.
"We thought based on our polling and range of organization that we had done what we needed to win. Obviously, we didn't, and for that I and every other operative in Florida has a sick feeling that we left something on the table. I can assure you this won't happen again."
Obama campaign manager Jim Messina told the Miami Herald they expect to be told Obama is the official winner later today.
The final results are to be certified by November 20, the Herald reported.
- nzherald.co.nz