The Hillsborough soccer disaster - revealed this week as a cover-up by British authorities - changed forever the lives of fans who saw it. Geoff Cumming spoke to one Auckland witness.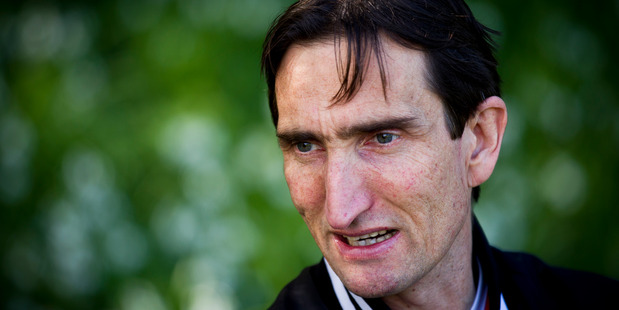 It was 23 years ago but what happened on that sunny spring afternoon watching soccer in Sheffield causes Ian Morris' eyes to well up as if it were yesterday.
The Grey Lynn man says he's usually reluctant to talk about what he saw, watching helplessly from a neighbouring stand as 96 fellow Liverpool fans were crushed to death, or what happened after.
Only this week, with the report that finally lays bare the extent of the cover-up - the efforts by authorities to deflect blame on to the fans - does Morris feel ready to vent.
"It's been festering away inside for years. I need to get it out."
Were it not for the scouser accent - okay, and the Liverpool shirt worn discreetly beneath his jacket - you wouldn't pick the slightly built, middle-aged man as the Reds fanatic he once was. He's lived most of his years in New Zealand (his parents emigrated when he was 6), worked at everything from fisherman to musician, and supports the All Blacks.
The defining moment in his life came five minutes into the FA Cup semifinal between Liverpool and Nottingham Forest on April 15, 1989, at the neutral Hillsborough stadium.
Morris had gone back to England as a young man to rediscover his roots. He found his spiritual home in Anfield, near the Liverpool soccer ground, and immersed himself in football culture. "We went to all the games, drank in the pubs. I became an ardent Liverpool fan."
It was a given that he and his mates would make the 100km trip to Sheffield for the FA Cup semifinal. "Someone got hold of a van and about six or seven of us piled in - mattress in the back, game of cards on the way ...
"We got to the pub about 2pm - we were running a bit late (for the 3pm kick-off). We got to the ground and security was quite tight outside. The police checked our tickets and ushered us through."
He says the atmosphere was buoyant and friendly - far from later police and media portrayals of drunken marauding fans behaving like animals. "We didn't see any drunkenness.
"It was just like people going to an All Blacks' match.
"But when we saw the crowd outside the gates we thought, 'S***, we're never going to get in'.
"That's when all hell broke loose.
"There was just this huge (crowd) pressure. There was this police horse next to me and I swear it was off the ground. Nothing could move - the police weren't in control. We were just in survival mode."
He and his mates made their way to one side and into a stalls area, from where they reached their seats just in time for kick-off.
Liverpool attacked from the start and a roar went up as a shot hit the crossbar. "Then people started spilling on to the pitch."
The terraces behind the goals at most English stadiums then were stand-up affairs and fenced pens were used to segregate fans and prevent pitch invasions.
Nottingham Forest fans were jeering and booing, believing the Liverpool hooligans were at it again. The Reds' fans had a bad reputation - held responsible for the 1985 disaster at Heysel stadium in Brussels, when clashes between Liverpool and Juventus fans before the European Cup final precipitated a wall collapse, killing 39 people.
"We were yelling at the Nottingham Forest fans to shut up. We could see what was happening. We could see some people were dead."
Most who died were crushed after police opened a gate which funnelled fans caught in the bottleneck behind the stands into an already-packed pen. Four days later, the Sun ran a story claiming fans had pickpocketed the dead and urinated on police.
"When that stuff came out I just knew it was a set-up.
"Liverpool supporters were getting stuck in, lifting people out and resuscitating people. But the police were just stunned mullets. They couldn't control it. There was only one ambulance.
"I remember seeing a policewoman. She just looked lost."
In the days, weeks and months that followed, Morris says he felt emotionally numb. He did open up, immediately after the disaster, on the phone to his father in Nelson. "I was bawling my eyes out. It was about 10 minutes of cathartic release."
After that, the nightmare was put in a box. "You would see friends and family and there was this unspoken agreement - you just didn't talk about it." His devotion to soccer waned and his Liverpool season ticket went unused. "I started to re-assess my life."
He explored spirituality and his interest in music grew.
He had little faith in the 1990 Home Office inquiry by Lord Justice Taylor into the disaster, though it largely dispelled the myth that the fans were to blame. He returned to New Zealand in 1991 and got on with his life, while families of the dead carried on their dignified fight for justice.
"What I was hearing didn't inspire me until this good news came out."
The new inquiry found 116 police statements were altered to remove references to "chaos" and "panic" and other comments which reflected poorly on their crowd management and the emergency response.
"Things will flow from this. It won't bring the families back but there is more chance for recourse and justice," says Morris.
"The truth has now been told - let the families get their needs met by whatever means they want. For me, it's closure of a kind. Who would imagine you could go off to a football game and have this happen?"