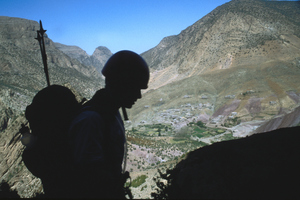 Photo / Thinkstock
The biggest cuts to Britain's military strength for decades - including a 20,000 reduction in the size of the army - was to be announced today by the Defence Secretary.
The regular Army will be reduced from 102,000 to a headcount of 82,000 by 2020 as the Government moves to slash defence spending. Five infantry battalions will be scrapped, although no regimental cap badges will be lost.
The axe is expected to fall on: Argyll and Sutherland Highlanders, the 5th Battalion the Royal Regiment of Scotland; the 3rd Battalion, the Yorkshire Regiment (Duke of Wellington's); the 3rd Battalion the Mercian Regiment (The Staffords); the 2nd Battalion the Royal Welsh Regiment; the 2nd Battalion the Royal Regiment of Fusiliers. Two cavalry units will be lost through amalgamations, while the size of the Royal Artillery and the Royal Logistic Corps will shrink by about one-third.
In a statement to MPs, Philip Hammond, the Defence Secretary, was to confirm that the Army was to be split in two, with a "reaction" force ready to be dispatched to trouble spots and an "adaptable" force drawing heavily on reservists.
The planned moves have attracted heavy criticism at senior levels within the Army. About 7000 servicemen and women have already lost their jobs and today's announcement will leave another 12,000 to 13,000 facing redundancy.
- Independent