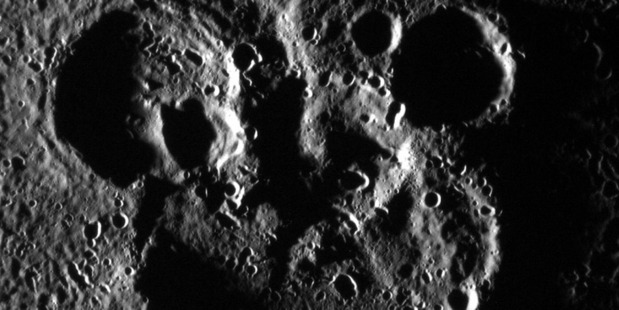 Mickey Mouse has conquered Earth and has left his mark on Mercury.
NASA's Messenger spacecraft, which orbits our solar system's closest planet to the sun, captured an image of the Disney character earlier this month.
The formation sits to the northwest of the recently named crater Magritte, in the south of Mercury.
Mickey's "face" is formed by a crater roughly 105km in diameter, and actually sits to the north of the two smaller crater, meaning the image would appear upside-down.
"The shadowing helps define the striking 'Mickey Mouse' resemblance, created by the accumulation of craters over Mercury's long geologic history," NASA explained.
The Messenger (Mercury Surface Space Environment Geochemistry and Ranging) spacecraft launched in 2004 and arrived at the planet in 2011.
The craft is the first to orbit the Mercury and is tasked with mapping its surface over a two-year period.
- Herald Online staff