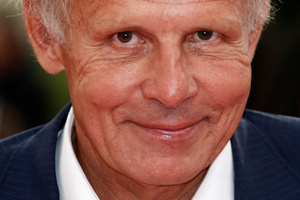 Wearing cocked hats, 18th-century black frock-coats richly embroidered with green leaves and with a sword at their side, they convene in a domed palace on the Left Bank.
They are the Immortals. And their mission is to guard France's greatest treasure: its language.
The Academie Francaise is one of the world's oldest cultural institutions, and possibly its weirdest.
Set up in 1635 by Cardinal Richelieu under the reign of Louis XIII, it has just 40 seats, occupied by men - and now, a few women - deemed the greatest practitioners of French.
Those who occupy the numbered "fauteuils" (armchairs) have included Voltaire, Racine, Hugo and Alexandre Dumas, France's post-World War I President, George Clemenceau, and scientific legends such as Louis Pasteur.
Their job is to defend the purity of the French language by setting down standards of grammar, taming imported foreign words and awarding prizes for literary excellence.
The members of this dauntingly fusty place are known as "les Immortels" and their secretary is called "le Perpetuel".
True to the timelessness of these names, things move slowly in the Academie.
Very slowly indeed.
In 1992, the Academie embarked on the ninth edition of its Dictionary of the French Language. Advancing at the speed of a sloth on valium, its lexicographers have just finished the third volume, the M-to-Q section. Some of the "new" words that, after lengthy debate, were reluctantly declared acceptable in the earlier volumes are already out of use.
It is in this context that the Academie finds itself today, fighting a reputation as an anachronism, said Eric Donfu, a sociologist and writer.
"The Academie has to address the question of how to renew itself," he said.
Perhaps its biggest problem is the Grim Reaper. The average age of the present Immortels is 82, and their ranks are thinning alarmingly. On March 7, Felicien Marceau, an essayist who had occupied seat No21 since 1975, expired at the age of 98, bringing the number of incumbents, all elected for life, to just 36.
But the temptation to bring in fresh blood is also bringing with it a hefty risk. Among the candidates who have put their names forward for seat No40, one stands out: Patrick Poivre d'Arvor.
Known universally by his initials as PPDA, Poivre is one of France's most recognised men. For 32 years, he read the nightly news before getting axed in a corporate drama. A pompous puppet in the satirical TV programme Les Guignols is modelled on him.
Four years after his ousting from TV news, his pinched face and frosted hair still look out from glossy magazines, recording his attendance at gallery openings and fundraising events. He is a darling of the Latin Quarter and is being openly supported by a couple of Immortels, as well.
PPDA has a literary record, too, with more than 30 novels to his name. And, by the standards of the Academie, he's a spring chicken, aged a mere 64.
But here's the downside. For all his renown, PPDA is also controversial, and some intellectuals consider his work to be little more than pulp fiction or a narcissistic joke.
Last week he was accused of plagiarism after l'Express discovered that in a biography of Ernest Hemingway, he had copied nearly 100 pages of a work published in 1985 by an American writer who had since died. Then he was ordered to pay €33,000 ($54,000) in damages to a former girlfriend for breach of privacy after he published her steamy correspondence in a novel.
In 1991, he claimed an exclusive TV interview with Fidel Castro, when in fact he spliced together footage of him and Castro at a press conference. In 1996, he was given a 15-month suspended prison sentence and a fine of 200,000 francs for abuse of public funds in a scandal involving a crooked Lyons businessman.
He has had six children, the first of which was sired at the age of 15 with a schoolteacher and the last of which came through a liaison, covered up for 10 years, with fellow newsreader Claire Chazal.
"The Academie has a mystique, an aura, and the fact that PPDA wants to be one of them is quite extraordinary," says Thora van Male, a lecturer at the Institut d'Etudes Politiques in the southeastern city of Grenoble, whose book Liaisons genereuses received an award from the Academie last December.
"He's a member of every trendy group going, of intellectuals, media stars," she noted. "So does he need to be a member of the Academie? Well, yes, he does! Where do you go after the Academie? Nowhere. After that, there is only heaven."
The election will take place on April 26. In a ritual best compared to democracy in a Masonic lodge or the Vatican, only Immortels are allowed to vote, after a campaign usually characterised by backroom talks, shameless flattery and expensive lunches, said van Male.
The quorum is 20, and a candidate is only chosen if he or she gets 50 per cent of the ballots. Anyone who feels hostile to a candidate puts an X on the otherwise blank paper. All the ballots are burned in an open fireplace after each election.
Donfu said that for all the bad-mouthing, PPDA may have a good chance of entering the Quai de Conti's hallowed portals. The other candidates for seat No40 are unknowns or, in one case, tarnished by accusations of anti-Semitism, he said.