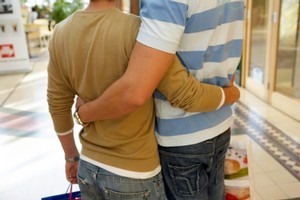 A law which outlaws "homosexual propaganda" has been approved in St Petersburg, outraging rights activists.
The legislation sets fines for those who violate it of up to $200 for individuals and $20,000 for organisations.
"Propaganda" is defined by the bill as "enticements, positive opinions and comments that promote non-traditional sexual and family relations to minors".