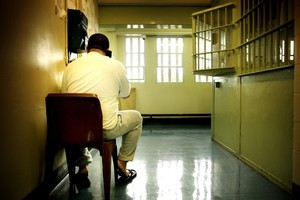 Hundreds of murderers could escape justice because of the British Government's decision to disband the country's "cold case" detection unit, experts warned.
British detectives are struggling with a growing backlog of more than 1000 unsolved murder cases, figures obtained by the Independent on Sunday have revealed.
But critics claim their chances of catching many of the killers will be hindered by the cost-cutting proposals to shut the Forensic Science Service (FSS) and pass its 120,000-case annual workload on to private laboratories.
Ministers have decided to disband the FSS, which has been losing £2 million ($3.9 million) a month, by next March as part of their deficit-cutting plans. Allowing private companies to analyse crime-scene data, including DNA evidence and gunshot residues, for individual forces will jeopardise the future of the service's 1600 staff.
But ministers have also been warned that the loss of FSS expertise could spell the end for thousands of cold cases lying on the files of police forces across Britain.
Neil Atkinson, of the National Victims' Association, said: "We are utterly dismayed. We represent those with most to lose - the families bereaved through murder.
"The British public needs to understand that, contrary to the propaganda of this and previous governments, victims of serious crime are on the periphery - not at the heart - of the criminal justice system."
The list of victims of killers who have evaded justice includes scores of pensioners and 11 babies. It also includes the children Ricky Neave and Genette Tate and the television presenter Jill Dando.
- INDEPENDENT