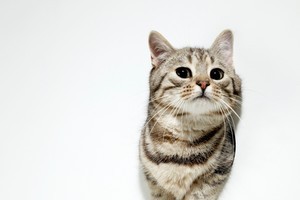 In a drive to get to get owners to get their cats and dogs neutered, PETA is offering to neuter one "lucky" man.
PETA - People for the Ethical Treatment of Animals - is offering a free of charge vasectomy to a man who has recently had his pet neutered, in honour of National Infertility Awareness Week in the US, which runs from April 24 to April 30.
"Human overpopulation is crowding out animal life on the planet, and dog and cat overpopulation is creating a euthanasia crisis that is a crying shame," the competition reads.
"Disappearing wilderness, vanishing water resources, and pollution is the price that future generations will pay for more human births, while losing their lives is the price that millions of homeless dogs and cats pay when guardians neglect to 'fix' their companion animals."
PETA says 6 to 8 million lost, abandoned, or unwanted dogs and cats enter animal shelters in the US each year.
"The best way to combat the companion-animal overpopulation crisis is to have your cat or dog neutered. And with a global population of almost 7 billion humans, more of our species could use a (voluntary) snip too."
Entrants are required to answer "Why should PETA neuter you?" and to have had their pet neutered between March 29 and April 27.
"Don't worry boys - you'll still be able to enjoy sex. But your neutered dog will be less likely to face the health and behavioural problems that unneutered dogs experience."
- NZHERALD STAFF