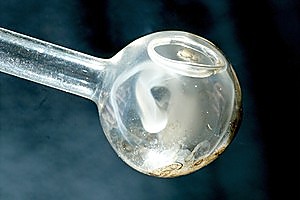 An Australian man has been arrested at Bali airport with almost 2kg of methamphetamine, Indonesian authorities say.
Customs officers have given the man's name as Michael Sacatides, 43, from Sydney. He arrived in Bali this morning on an AirAsia flight from Bangkok, they said.
"When passing through the X-ray officers became suspicious of a plastic bag in his luggage," senior airport customs official Bagus Endro Wibowo said.
"After checking, they found four packages of methamphetamine, with a total weight of 1.7kg."
More details were being sought.
- AAP