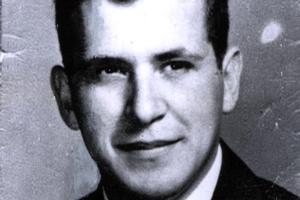 MOSCOW - An audacious spy-exchange deal is being prepared to return the 10 alleged "deep-cover" Russian agents in the United States to Moscow, according to reports yesterday.
The lawyer and family members of Igor Sutyagin, a Russian jailed in 2004 on charges of spying for the West, claimed that the former nuclear analyst was being readied for a transfer to either Britain or the US.
Sutyagin, who was sentenced to 14 years in prison, had signed a confession and had been transferred from a prison in the far north of Russia to Moscow in preparation for the swap, his brother Dmitry said.
His brother added that Igor maintained his innocence and wanted to stay in Russia, but was forced to sign the confession at a meeting with Russian intelligence officials and unspecified Americans.
He claimed the Russian officials had shown his brother a list of 11 people to be included in the swap. He said Sutyagin remembered only one name from the list - Sergei Skripal, a Russian Army colonel who was jailed for 13 years in 2006 on charges of spying for Britain.
Sutyagin's mother, Svetlana, said her son had told her he would be transferred to Britain today. Other reports suggested that Russia would transfer only three people convicted of spying for foreign states in exchange for the 10 held in America, and that the swap would be carried out in Vienna.
Sources in the Russian security services also told the Kommersant daily that the list included a former employee of Russian Foreign Intelligence Service Alexander Zaporozhsky who was jailed for 18 years for espionage in 2003. Another man named was Alexander Sypachev, sentenced in 2002 to eight years in jail for spying for the CIA. Nikolai Kovalev, a former head of Russia's FSB security agency, said he doubted that such a swap deal would take place. "A person whom everyone has forgotten is just reminding people about himself," said Kovalev of Sutyagin. Other events, however, appeared to support the theory that a deal may be in the offing.
A court hearing for three of the suspects in Alexandria, Virginia, that was scheduled for yesterday was postponed for unclear reasons. There were also reports that the US Under-Secretary of State for Political Affairs, William Burns, who was formerly the American Ambassador to Moscow, had a meeting scheduled in Washington today with the Russian Ambassador, Sergey Kislyak.
Top Russian scientists said they had received information that Sutyagin had indeed been transferred from the prison where he was being held in Arkhangelsk, in the far north of Russia, to Lefortovo Prison in Moscow.
Last night special riot police secured Lefortovo's perimeter and a convoy of armoured vehicles arrived.
The 10 suspects in the US are being held on suspicion of being "illegals" - part of a secret operation set up by the SVR, Russia's foreign intelligence service, to infiltrate US political and policy circles. Searches of the suspects' houses and a number of safe deposit boxes by US law-enforcement bodies have allegedly turned up US$80,000 ($113,500) in cash, a specially configured laptop, code books and radio equipment.
An 11th suspect, known as Christopher Metsos and travelling on a Canadian passport believed to be fake, is alleged to have been the paymaster of the ring. He was arrested in Cyprus shortly after the US arrests, while he was attempting to board a plane for Budapest. He was released on bail and has subsequently disappeared.
The dramatic events unfolded just three days after a summit in Washington between US President Barack Obama and the Russian President Dmitry Medvedev. In recent days there has been a tacit admission in Moscow that the 10 were indeed working for Russian intelligence.
Much of the media attention has focused on Anna Chapman, portrayed as the femme fatale in the ring. She was married to a British citizen Alex Chapman, who has gone public with a number of raunchy photos of his former wife and claimed that her father, a Russian diplomat, was in fact working for the Russian security services.
The mother of Anna Chapman released a video on a Russian website, in which she said her daughter was "no Mata Hari". She threatened to sue newspapers which published Facebook pictures that showed her daughter semi-naked - they had been meant only for friends, Irina Kushchenko, 50, said.
ON THE LIST
* At least 10 people the FBI accuses of being Russian agents.
* Igor Sutyagin: A Russian academic jailed for spying for the CIA in 2004.
* Sergei Skripal: A former colonel in Russian military intelligence jailed for spying for Britain in 2006.
* Alexander Zaporozhsky: Worked for the Russian Foreign Intelligence Service, jailed in 2003 for 18 years for spying.
* Alexander Sypachev: Jailed in 2002 to eight years for spying for the CIA.
FAMOUS SWAPS
* February 1962: Francis Gary Powers and Rudolf Ivanovich Abel are exchanged secretly at the border between West Berlin and East Germany. Powers was the pilot of a US U-2 photo-reconnaissance plane shot down on May 1, 1960, in the central USSR. Abel was reputed to be director of a Soviet spy network in the US at the time of his arrest, on June 21, 1957, in New York.
* February 1986: Soviet Jewish dissident Anatoly B. Shcharansky was freed in an exchange that involved a total of nine people either accused or convicted of espionage. The exchange took place on the Glienicke Bridge between East Germany and West Berlin.
* September 1986: US journalist Nicholas Daniloff and Gennadiy Zakharov, a United Nations worker accused of spying for the Soviet Union, were released after three weeks of talks by the USSR and US after their arrests days apart.
- Independent, AFP, AP