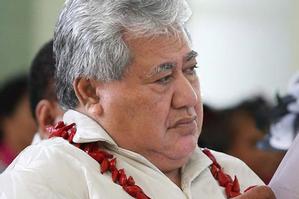 A year after Fiji's suspension from the Pacific Islands Forum, Samoa's prime minister says the forums's Suva headquarters should be moved.
Fiji was suspended from the forum after the South Pacific nation's self-elected Prime Minister Frank Bainimarama refused to back down on his plans to delay elections until 2014.
Samoa's Prime Minister Tuilaepa Sailele Malielegaoi, who is critical of Fiji's interim regime, told Radio New Zealand International that an agency committed to democracy should not remain in Fiji.
"A country that is ruled by a dictatorship regime is quite the opposite of what the forum stands for," he told the radio network today.
"Therefore it stands to reason and commonsense that we should not continue to have the forum secretariat in Fiji."
- AAP