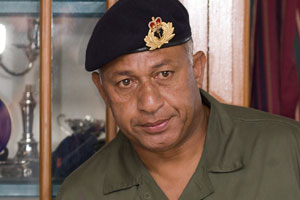 Fiji has been suspended from the Commonwealth.
The nation's interim regime had until midnight last night to announce a date for elections to be held by October 2010, but failed to do so.
Commonwealth Secretary-General Kamalesh Sharma says sustained efforts have been made since the 2006 coup to engage with the interim government, to promote a return to constitutional democracy and the suspension has been made with deep regret.
Mr Sharma says the Commonwealth remains open to engaging with the interim government and he hopes Fiji will take the necessary steps to allow it to rejoin the organisation.
As part of the suspension, Fiji will not be able to participate in Commonwealth sporting events.
In addition, no technical assistance from the Commonwealth can be provided unless it involves the restoration of democracy.
Fiji will not be allowed at Commonwealth meetings or other official Commonwealth events.
- NEWSTALK ZB