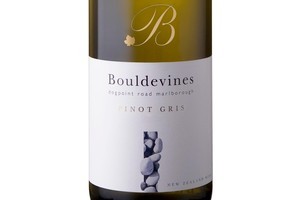 The late David Parker was my "O Captain! My Captain!" teacher, the inspirational mentor so brilliantly exemplified by Robin Williams in the movie Dead Poets Society.
Erudite, articulate and oozing charm and wit, he had the rowdy rabble that was 5E in 1963 at Auckland Grammar in the palm of his hand. He would often say in our English class, "If you can't think of anything clever and original to write, quote someone who has, but be sure to always give them credit."
With this in mind I offer my selection of most memorable quotes from the world of New Zealand wine in the last 12 months.
Smartest wine tasting observation
"No matter what anyone says, any truly great wine should always have a hint of corruption." - Danny Schuster, veteran New Zealand winemaker and highly respected international viticulturalist.
Cross-cultural reference
"Our ultimate objective is to offer a wine that tells you the story of its origins and whispers 'it's not French, it's from Marlborough'." - Jean-Marie Bourgeois, head of France's Domaine Henri Bourgeois, makers of Clos Henri Sauvignon Blanc in Marlborough.
Keeping it simple
"Liquid geography is what we do. All wine is about time and place." - Mike Weersing, winemaker at Pyramid Valley in North Canterbury.
Climb every mountain
"Vineyard restaurants do a lot for tourism. Not everyone wants to go bungy jumping or do extreme sports." - Sir George Fistonich, founder of Villa Maria Estate.
Extreme winemaking
"The harvest is controlled by the tide." - Matt Allen, manager of Hauraki Gulf's Ponui Island Man O'War pinot gris vineyard.
We shall overcome, give peace a chance
"We need to understand the importance of the table ... food and wine. The sharing is the moment of peace, it's when you leave the guns outside." - Antonio Pasquale of Pasquale Vineyards in Waitaki Valley.
Telling it like it is
"The day a winemaker dumbs down and makes what everyone wants is the day he should retire." - David Hohnen, founder of Marlborough's Cloudy Bay Winery.
2010 Marsden Estate Reserve Pinotage, $28
Much-loved red wine in South Africa but yet to gain a genuine following here. A cross between pinot noir and cinsaut, it's not a keeper but can be gorgeously gamey with a dash of pepper and dark ripe berries.
2011 Bouldevines, Pinot Gris, $25
Heartland Marlborough producer going from strength to strength. A perfect summer afternoon wine with pear, apple, floral and spice flavours. It has a pleasant textural finish and it's great on its own or versatile enough for lighter dishes.