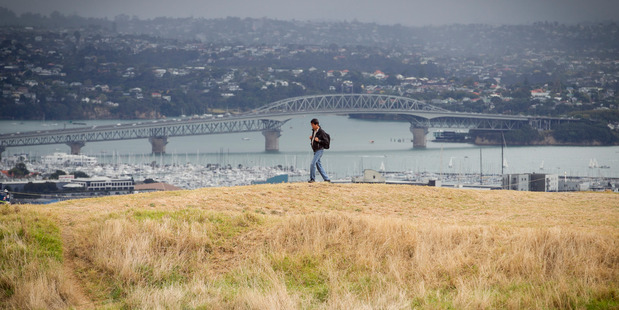 The first few droplets of rain for weeks failed to make any impression on the drought-stricken North Island yesterday.
Light showers sprinkled Auckland and parts of Northland, but it wasn't the drenching farmers have been praying for.
WeatherWatch's Philip Duncan said the drought was now the worst in three decades.
Rainfall between 11pm Friday night and 5pm Saturday was a mere 0.4mm at Auckland Airport. In other areas falls were: Whangaparaoa (0.8mm), Kumeu (0.5mm), Kaitaia (0.2mm).
The predicted rainfall for Sunday-Monday combined is 10-20mm for Taranaki and western regions, 20-35mm for Bay of Plenty, 5-15mm for Hawke's Bay and Gisborne and 25mm for Auckland.