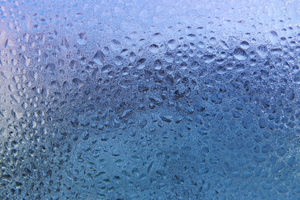 The country experienced its coldest morning of the year yesterday, with sub-zero temperatures causing frosts throughout the nation.
According to MetService, Taumarunui had the lowest North Island temperature, with residents waking to an icy 3.6C. At 5C, Pukaki had the lowest temperature in the South Island.
Frosts were also reported in Manawatu, Timaru, parts of Christchurch and inland areas such as Oxford, with temperatures about 2C and 3C in some places.
WeatherWatch forecaster Philip Duncan said frosts had been recorded in most places, with the exception of the east coast of the North Island.
He said the southerly flow over Sunday and Monday had sent cold air across the entire nation - and now an approaching high meant more frosts and cold mornings.
"When the winds ease back, that cold air will sink into the valleys. The high will basically lock in the cold air for the rest of the working week".
WeatherWatch.co.nz said frosts would mainly stick to sheltered inland places at this early stage with eastern parts of the North Island, mainly around Gisborne, ruled out from frosts this morning due to a southerly wind and passing clouds with the odd shower.
MetService meteorologist Micky Malivuk said the cold snap would continue through to next week. "Apart from the Gisborne, Manawatu and Wanganui regions, [there will be] clear, cloudless mornings, which mean frosts for most of the country.
"Central Otago and the central plateau in the North Island will most likely have the lowest temperatures."
Mr Malivuk said a low developing in the Tasman Sea would move towards New Zealand. He expected the worst of the cold snap to have eased by Tuesday because of the low and an incoming northeast flow.
MetService said the low temperatures were not unexpected for this time of the year.