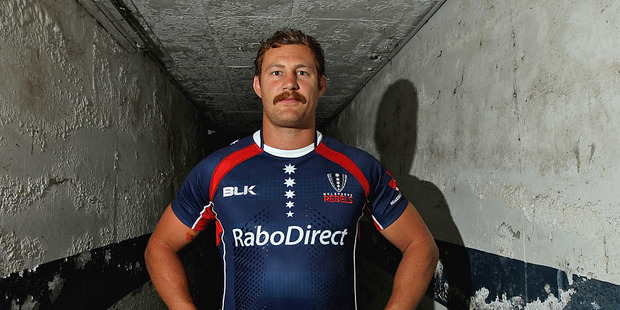 Melbourne Rebels skipper Scott Higginbotham says his side won't be satisfied with just blowing out the cobwebs in their Super Rugby trial against NSW on Saturday.
The Rebels and Waratahs are meeting in their first pre-season match at Albury, where the temperature is forecast to rise above 40 degrees.
While there will be plenty of interchanges in the sweltering conditions, Higginbotham said his side wanted to start their year with a win - something they wanted to make a habit of.
"The point of the trial for us is to practise winning. That's probably the most important thing for us," Higginbotham said.
"It's not about just getting our combinations right but it's about winning.
"It's an important thing to practise and that's what we'll be doing with all our trials."
Melbourne lost five games last year by seven points or less and are determined that they will make the most of such opportunities this season, which they open against the Cheetahs on February 28.
"You need to know how to win and it takes practice.
"Once it finally clicks, then you know the feeling and you know how to get it and that's our plan."
Higginbotham has extra incentive to play his way back into a Wallabies jersey after injury and then hip and shoulder surgery cruelled his Test hopes last year - it means he can avoid another full pre-season.
New coach Tony McGahan has put the squad through a gruelling campaign that has Higginbotham the fittest he has been in years.
"I was thinking that after about week two," he said.
Two former Rebels, halfback Nick Phipps and five-eighth Kurtley Beale, are expected to line up for the Waratahs, with Phipps the captain's house mate last year.
He said there was no bad blood.
"How can you not be friends with Nick Phipps - he's a lovely bloke."
Phipps said he had settled back into his old home town and believed it was the best move.
"In hindsight, it's probably the best thing that's happened to me getting the opportunity to come back home.
"I'm loving being back in NSW, born and bred here.
"I'm loving living back in Sydney where rugby is quite prevalent here and there's a lot of expectation for us to do well so couldn't be happier to be back home."
- AAP