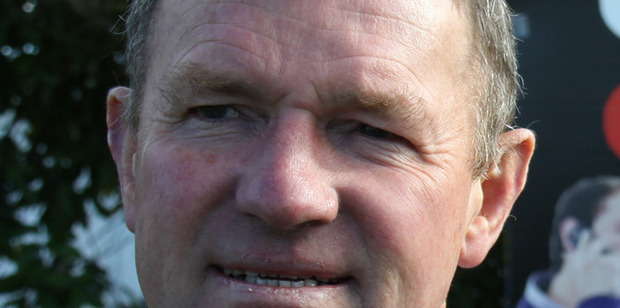 As the member of Parliament for one of the largest and most diverse rural and provincial electorates, I believe I've got a pretty good understanding of the issues that matter to our communities.
Actually, I'm sure it doesn't deviate too much, no matter where you travel in and around New Zealand. People want a stronger economy and more jobs, better frontline health and education services, and a safer New Zealand.
That's why the National Government is building a faster-growing economy, with more jobs and rising incomes to support New Zealanders and their families. But all this growth and change for the better is not happening by itself. We are achieving this through our four key priorities, which we haven't wavered from. Firstly, we are responsibly managing the government's finances. We have turned around the books and are on track to surplus. When in surplus, we can start repaying debt and spend a little more on the services the public want.
Secondly, we are building a more competitive and productive economy, because that's the best way to create more jobs and increase wages. We are delivering economic growth of more than 3 per cent, which is much better than most other developed countries.
What's more, household incomes have generally been rising faster than the cost of living and income inequality has declined.
Thirdly, we are delivering better public services. For example, we are giving parents good information about how their children are getting on at school, and we have bold new plans to help lift educational achievement.
There are more police on the frontline, more elective surgery is being done in public hospitals, long-term welfare dependency is falling, and we are continuing to help families and older New Zealanders with generous income support. All this is being achieved while the Government is keeping tight control of its spending. National understands that solving problems is not necessarily about spending more money. A little fiscal responsibility goes a long way.
Our fourth priority is to support the rebuilding of Christchurch, because we pledged we would stand with the city and we are. The Earthquake Commission has repaired more than 50,000 damaged houses and nine of the 16 anchor projects in the central city will begin construction this year.
After five years of a National-led Government, the economic fundamentals are in place. But there is still a great deal to do and more to achieve. In the coming years, we need to lock in the hard-won gains we have made and reject the alternative high-spending prescription.
A National-led Government can be trusted to make the best decisions for strengthening the economy, the security of our future and the prosperity of people living in Rangitikei and throughout New Zealand.