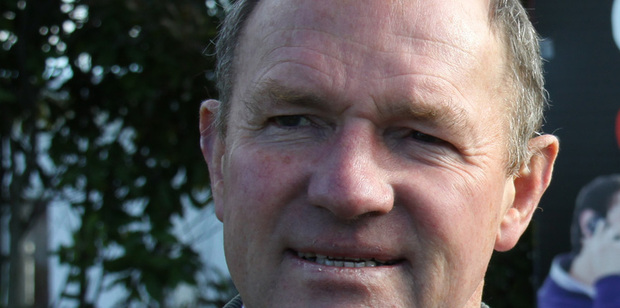 Before National came to power, our welfare system simply expanded to meet demand. We weren't so good at investing in the support required to get people into work - or at preventing long-term benefit dependency.
National didn't think this approach was good enough. So we made some changes and introduced a number of welfare reforms. As it stands, an average of 1500 people are now moving off welfare and into work every week.
It is hard to make the move from welfare to work, but it makes such a difference to a person's state of mind - not to mention their financial situation - if they're able to do it. Being off welfare and in work means a better life, more opportunities to get ahead and a brighter future for people and their families. I've seen it happen and while it may seem a daunting prospect, it's definitely worth having a go.
The welfare system will always be there to support people who genuinely need it. But it's clear that, long-term, welfare dependency can become a trap. It can and does lead to a life of limited choice and limited outcomes.
That's why as a Government we're so focused on helping people into work by providing subsidies for childcare and training, workplace support, access to health and disability support services and a number of other initiatives.
Recent figures clearly demonstrate the benefits of going from welfare to work. An average sole parent with two children under 13 who is living in Feilding or Wanganui would receive around $592 on a benefit including the Accommodation Supplement and a minimal extra allowance for costs.
If that parent was able to go off the benefit and work just 20 hours a week on a minimum wage, they would take home $833 a week with wages, the Working for Families Tax credit, the Accommodation supplement and the In-Work Tax Credit. The net result is that they would be $190 better off every week.
The benefits of work for a single person are also clear. If they work 40 hours a week on a minimum wage they will be earning $520 a week - which is about $200 more than a single person on Jobseeker Support with an Accommodation Supplement and minimal allowances.
It can be daunting to move off a benefit and putting yourself out there for different jobs. No one says it's easy - but it's definitely a path that's worth pursuing. Going to work brings a sense of pride and independence. It also creates a positive picture for children of what their future could be - going to work and earning money.
National understands that people in employment can gain more skills, higher wages, and a better lifestyle. We also appreciate the value of work when it comes to building self-esteem and encouraging families to improve their lot in life. Of course, an engaged and productive work force is also a vital part of building a more competitive and productive New Zealand economy.
One last thing: I am delighted to be in Dunedin at the moment with more than 1100 athletes from around the country with intellectual disabilities. They are here to take part in the Special Olympics' eighth National Summer Games, and they're being supported by around 400 volunteer coaches and managers, 100 health clinicians, 20 sports officials, and hundreds of family and friends.
The games are held every four years and are on from November 27-30. It's a fantastic event - and Special Olympics is an outstanding organisation that I am proud to be a part of.