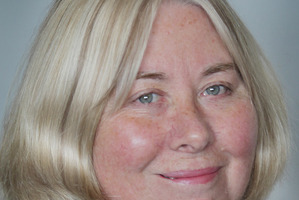 Pensioner Elizabeth Henare summed up Raetihi's water crisis by saying she never expected to go through something like this.
Well, none of us would, Mrs Henare: water to the home, if you live in town, is a basic right in 2013.
Raetihi has had its water supply cut since last Tuesday after diesel from a tank on Mt Ruapehu got into the town water supply via the polluted Makotuku Stream.
We have been asked not to play the blame game just yet, but Mrs Henare wasn't having a bar of the sympathy from the company running the Turoa skifields - Ruapehu Alpine Lifts.
Mrs Henare and others have the right to be as mad as hell. And I think we can talk about responsibility - the flip side of blame.
Ruapehu Alpine Lifts are not the only ones who must shoulder some responsibility here.
Any diesel tank that size that sits above a stream in a national park should have some kind of bund or containment system.
It has been pointed out by petrol station owners that they have to meet regulations to ensure their fuel supplies are contained. But a tank that sits above a crucial water supply for a town? Not to have such measures, or measures which aren't up to scratch, seems like lunacy.
Presumably Horizons Regional Council and the Ruapehu District Council also have roles to play with consenting building and storage of large quantities of fuel. Or did that fall outside their jurisdiction because it is in a national park?
We have to assume all other diesel storage in the park is now being checked for potential issues.
As well, the response to the spill has been questionable - Raetihi resident John Chapman reported a strong "petrol/chemical smell" coming from the taps on Monday but said he was fobbed off by the council and Veolia Water.
If this had happened in Ohakune, would it have taken so long to get people's attention? I suspect not - and that does Raetihi people a huge disservice.