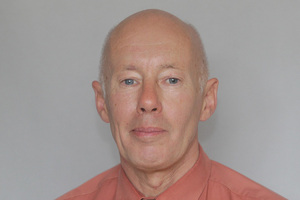 I wonder what the people who voted Clive Solomon into office think now.
Since his success at the 2010 elections, Dr Solomon has been a member of Wanganui District Council and Whanganui District Health Board ... well, sort of.
Except that he has been the great no-show, the absent friend, the ghost at the feast. In the three years from October 2010, he has made it to 41 out of 127 council meetings; he sent his apologies to 33; and was as silent as he was absent for the other 53.
As we report on Page 1 of today's Chronicle, he has graced just 13 of 34 health board meetings with his presence over the past two years.
At the last council elections, 9424 voters gave Dr Solomon their tick of approval, making him the fourth highest-polling candidate. Those voters have every right to feel let down ... maybe even a little ashamed that they made a bad choice. They won't have that problem at this election - he is not standing.
The attendance - or not - of elected representatives has become an election issue for some.
Councillor and health board member Michael Laws has copped flak for his non-appearances but at least he can claim he keeps up with the play. Dr Solomon does not appear to have such a defence.
However, he is fortunate that his annual council salary of $25,581 is not dependent on whether he is there or in Timbuktu. Health boards are more canny with their money - no play, no pay.
Last year, councillor Rob Vinsen suggested those that did not attend at least 80 per cent of council meetings should resign.
That's one idea, but another would be that councillors, like health board members, get paid only when they show up.