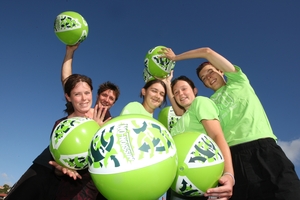 The potential removal of the decile rating system for schools is a mix of the good, the bad and the indifferent.
The decile ratings provided a measure of the socio-economic context for a school that then received funding to offset the impact on resources for learning. In a classic case of the left hand not knowing what the right was doing, health and education ended up with the same decile range of 1-10 but with different versions of what was high and low.
As a means to define the level of need, decile ratings are valuable. Founded in well researched economic and social measures, they divide regions, communities and streets into concise patterns of poverty and affluence. This in turn informs health and education decisions at a ministerial level. This gives focus to the needs of children and young people which is good.
The bad part is that the rest of Government ignores the implications of decile rating. Instead of using decile information to signpost where there needs to be investment in employment, training and further education to lift the socio-economic profile of deprived areas, policy reasons are found for more gambling and liquor stores.
The indifference of central government to decile ratings can be seen in the way a range of other services in low decile areas are often understaffed, under resourced and unable to recruit skilled people.
Should we be giving our local MPs or elected local government members a decile rating on their inadequate response to this situation? Labour leader David Cunliffe could make a good start in the role by challenging his Parliamentary colleagues to improve the outcomes for children and young people in the well-defined areas around the country where low decile ratings clearly show the need for a planned response.
This could involve reversing the cuts that have led to services being lost to areas of high need, moving some elements of Government services to the provinces (decentralising is easy with email, video conferencing etc) and developing policy that recognises that the various ministries have a collective responsibility for the most vulnerable members of society.
The youth One Stop Shop health model is a classic example of this. Despite being a very effective and efficient way to deliver healthcare, counselling and social support to young people there is a lack of Government recognition for how this potential could be utilised. Instead most of the country's One Stop Shops stagger from one financial year to the next. These youth services generate outcomes that cross sectors. Health, education, police and justice all benefit from the work done by One Stop Shops such as the local Whanganui Youth Services Trust. Health makes a contribution but community based youth services should be funded from a joint ministerial funding pool that draws on all three ministries. The logic of this is hard to refute but is confounded by the silo effect. It requires the Ministers of health, education, Police and justice to all pitch in $5 million each, knowing the future returns on this investment would be massive. The cost of a life lost from suicide has been estimated in a New Zealand study to be $2.5 million. It only requires seven young people to be supported through crisis to see the value.
Terry Sarten is a social worker, musician and writer. Feedback: tgs@inspire.net.nz