"If they can kill rabbits and cats, what's going to stop them from attacking kids?"
Those are the words of two Wanganui women who want to see an end to dangerous dogs wandering the streets.
Sharon Semple and Jodi Hawira were left heartbroken when their pets were attacked and killed by dogs.
Now they have joined forces and are planning a petition to Wanganui District Council calling for tighter regulation of dogs.
Courier driver Miss Hawira, whose pet rabbits were mauled by dogs, now takes photos from her van while out working to collect evidence about how many strays are roaming the streets.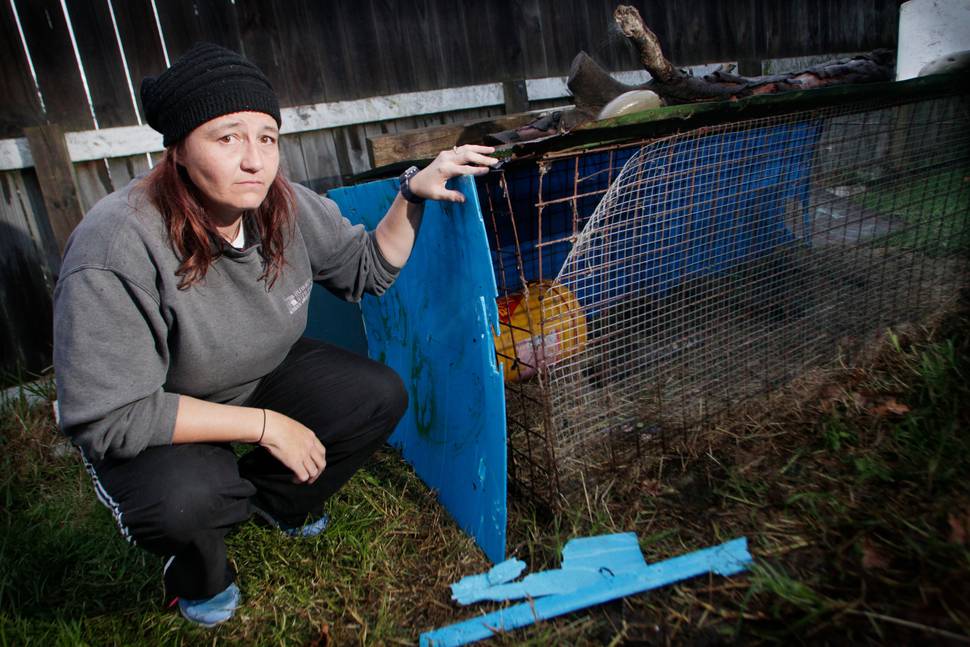 She has so far sent photos of eight dogs to councillor Jack Bullock, who is also calling for tougher action from council.
As well as the attack on the rabbits, Miss Semple's cat was killed by a dog last month and an elderly woman was bitten by a dog in Castlecliff.
Miss Semple and Miss Hawira hope to have their petition ready by the time the dog bylaw is reviewed in a couple of months.
The women aim to attend council meetings and present the petition in person.
"I don't think the council is doing enough to make people responsible," said Miss Semple, who works in a Wanganui bakery and has received support from customers who claim there is "an epidemic of roaming dogs".
"People are too scared to take their children on bikes up the street because if a dog comes, how do parents fend the dogs off and protect their children," she said.
Owners should be held accountable for attacks and should face stricter penalties, she said.
Rules around having dogs leashed and muzzled when walking also needed to be better reinforced to owners when registering their dogs. Under the Dog Control Act, the council provides an animal control service aimed at registering all dogs, and provides a dog ranger programme and an after-hours on-call response.
Miss Semple said there was a need to improve the ranger service by providing better feedback for complainants.
When she reported the death of her cat, she was disappointed with how the animal ranger dealt with her complaint.
SPCA officer Toni Ericsson said the problem of roaming dogs in Wanganui was "huge" and people's concerns were valid.
"When people are rehoming dogs - whether it's on Facebook, in the paper or through other agencies - there's not enough property checks being done to check the fencing and seeing whether the home is suitable for that kind of dog," Miss Ericsson said.
A draft version of the animal control bylaw is due for discussion at the council on August 24 with a public consultation to follow.
-Jessica Tyson is an AUT journalism student on work experience at the Chronicle