A better marketing campaign 'needed' to cash in on summer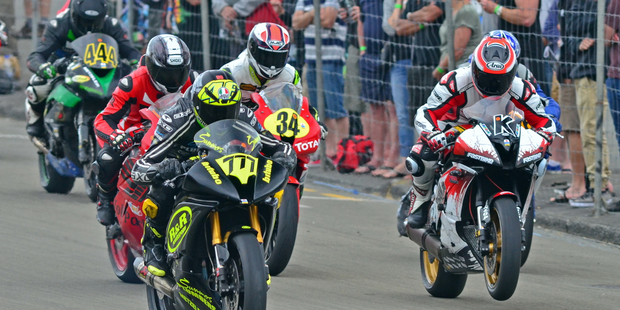 Wanganui's visitor industry desperately needs more marketing and a local ginger group has signalled that it will be working hard to make sure that happens in the next 12 months.
Latest statistics show that nationally, the city is languishing one step from the bottom in terms of total number of guest nights.
The 166,665 guest nights recorded by hotels and motels for the first 10 months of the year, was the second lowest total in the country. Only Clutha had a lower number.
Dave Hill, chairman of Destination Whanganui Providers, said while the city's accommodation industry expected to spend its own money in marketing, there was a desperate need for a much stronger and better-funded marketing strategy for the city and district.
"It's not something our industry can do on its own," Mr Hill said.
He said the amount the Wanganui District Council gave to marketing the region from its economic development budget was "tiny" and a more aggressive and expansive marketing plan was needed.
"The latest figures for October show a continuing decline in overall visitor numbers as well as the length of time those people are staying here.
"When we compare to our neighbours Taranaki and Manawatu, we are way behind in terms of numbers.
"The numbers for Wanganui mean that up to 60 per cent of all the available beds are empty through the year and that's a terrible waste in terms of investment in our business."
But Mr Hill said the industry could take some positives from the November figures.
"The precise detail won't be out until the new year but indicators are international tourist numbers at least picked up."
In October, international visit numbers were up 9 per cent on October last year but this was offset by a 5.7 per cent drop in domestic visitor numbers in the comparative months.
"But we believe tourist numbers have bottomed out and the only way from here is up for our industry."
Mr Hill said what the industry needed was people staying for longer than just one or two nights.
"The Boxing Day motorcycle races and the jetsprints are a huge help but again it's only stays of one night usually. You'd be hard pressed to find a spare room anywhere in the city on Boxing Day night."
He said his motel (Fiesta Court) was booked out that night but on December 27 only had one booking confirmed.
"Wanganui's problem is we don't have any mass media promotional campaign this summer. It's what's needed but it's not something the accommodation industry can do alone.
"We need to have marketing that attracts people here but it must be done on a much bigger scale than it has been."
Mr Hill said the recent local body elections featured a lot of debate about promoting and marketing the city "but we've yet to see any evidence of that after the elections".
"We're hoping change will come and we understand that will be gradual. But as a lobby group and a watchdog, we'll be asking council some questions if there's no significant change," he said.