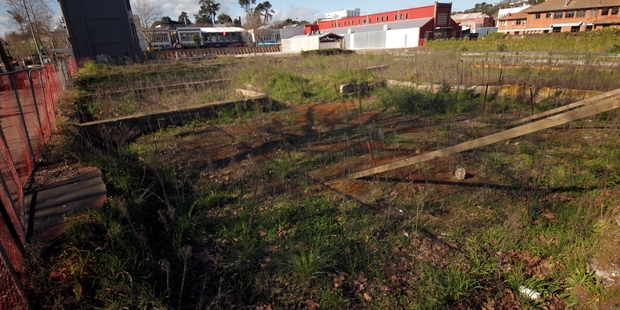 It has been years in the making, but work will finally start on a Wanganui inner-city retail complex next month.
Richard Hiles-Smith, project manager for property developer CJ Efstratiou, has confirmed that excavation will begin on January 6. The multi-million-dollar complex, known as the Victoria Retail Centre, includes a 5530sq m, two-storey building for Farmers, which will back on to St Hill St. There will be 71 carpark spaces in the centre of the complex, while Victoria Ave will be fronted by seven small retail stores. There will be a walkway to the interior and the Farmers building. Entry to the carpark will be from Maria Pl, with three more small shops facing that street.
Mr Hiles-Smith told the Chronicle that the major contractor was Bay of Plenty company Watts and Hughes Construction but the job would involve sub-contracting to Wanganui trades.
The contract is scheduled to be completed by November 2014.
The Wanganui District Council has signed off on the first stage of the complex which includes the major store and the carpark.
The second stage, which involves the smaller stores, is being looked over by council inspectors and is expected to be signed off shortly. The project has had a chequered past with disputes over unpaid rates and others involving archaeologists working on the vacant site.
" ... work will certainly be starting on January 6," Mr Hiles-Smith said.