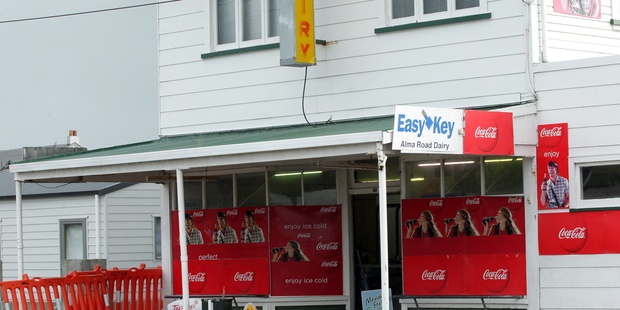 Wanganui's district council is being urged to draw a line in the sand over the sale of legal highs.
Councillor Philippa Baker-Hogan said the council should act on the request from the Tupoho Working Party made in September, which wanted the council to "urgently" develop a policy to regulate and restrict the sale of psychoactive substances in the community.
Mrs Baker-Hogan said she, iwi leader Ken Mair and Councillor Jack Bullock especially had gained widespread community support for change.
"Two shops - the YY Shop in Dublin St and Lina Lin's Alma Rd Dairy - were no longer selling legal highs, largely because of that community pressure.
"But like our neighbours in Palmerston North, we are seeing and hearing scary new stories every time we meet up in regard to the very dangerous effects of these unsafe substances," she said.
She said that while the Government said it was doing a good job by minimising the sale of legal highs, about a dozen countries had banned them.
"That is what New Zealand needs to do. Not even Ministry of Health experts say that these substances are safe."
Mrs Baker-Hogan said the district council had a great opportunity to make a positive stand for young people and families by developing a strong Local Approved Products Policy (LAPP). "This LAPP will not give us the power to ban, or even to actually enforce, but rather it's a matter the director general of health must take into account when deciding on applications.
"The call for a 1km buffer zone by the Manurewa Local Board makes a lot of sense to me," she said.
While the council could question why it had to spend ratepayers' money to create and implement such a policy, when Government did not bother to talk to local councils, she said.
"But council must act swiftly to use the only power it has to protect Wanganui from substances that our own director of mental health, Dr Frank Rawlinson has called 'bad and unresponsive to treatment'."