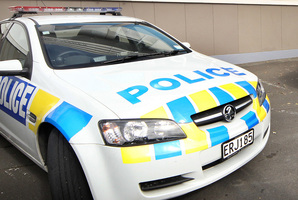 The lasting impacts of drinking and driving will be hammered home to senior students at two Wanganui secondary schools next week.
"Just Another Saturday Night" is Jared Thomas' first-hand account of a high-speed crash that left him a tetraplegic, killed his brother and a friend, and left another mate with lifelong brain injuries.
Mr Thomas will speak to Wanganui High School students at 11.50am on Tuesday and 11.45am the following day at Wanganui Girls' College.
His presentation will start with a DVD that runs for about 20 minutes and then Mr Thomas will speak.
The accident that left him wheelchair-bound, happened on December 1, 2007.
The car the men were travelling in had reached speeds of 180km/h before the driver - Mr Thomas' brother - lost control and the vehicle smashed into trees.
One passenger died at the scene, the driver four days later.
A third passenger was in an induced coma for three months, spent another three months in intensive care and then another year in care where he was constantly monitored before beginning rehabilitation.
A blood test taken from the driver soon after the crash showed he was well over the legal alcohol limit for driving.
Mr Thomas was sent to Burwood Spinal Unit, where he stayed for six months.
He cannot walk or stand up and has limited control of his arms and hands.
He requires 24-hours-a-day nursing care to assist him in his day-to-day life.
Now he travels the country sharing his story in the hope that lessons can be learned from the bad decisions made the night of his crash.