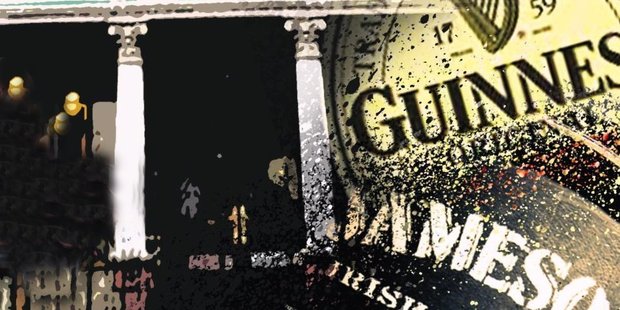 It will be interesting to see if the closing of off-licences at 9pm, as opposed to 10pm, will make a major impact on the "social harm" of alcohol.
This is probably the most significant detail in the joint Wairarapa councils' Local Alcohol Policy, which will effectively set the rules and guidelines for licensed alcohol sales.
What liquor organisations will frequently say is the "it's not what we're drinking, it's how we're drinking" line - in fact, that was quoted back at me from Liquor King when I was pursuing yesterday's lead story on the 9pm closing.
It's a fair comment. In the same sense that newspapers do not create bad news - we report it - liquor stores are purveyors of alcohol, not creators of the problems caused by those who are intoxicated. Liquor stores will argue that alcohol consumption is a matter of personal responsibility and education within the community and family. Liquor stores do not sell to intoxicated people, and try extremely hard not to sell to under-age customers.
But it's not perfect; mistakes do happen.
There is also the issue of a business entitled to make a profit from a product that is legal. I can recall a Porirua liquor store who used to stay open until midnight. Mired by bad publicity (it was near a school), it soon fell foul of the licensing authority and had its hours cut. It didn't survive.
But I can also remember that people travelled from all over the region to buy liquor from this store. I can recall helping a family friend close up a liquor store in Wellington on several occasions, near 11pm, and seeing people racing into the car park, frantic to buy booze before closing - at 11pm.
It might be easy - and even correct - for liquor stores to point to the need for education and personal responsibility, but that could be applied to any action in society. The problem is society not only needs rules to keep it from chaos, but it also needs restrictions for its own benefit. New Zealand cannot handle its booze and alcohol is easily one of the biggest contributors to problems such as domestic violence, date rape and road deaths.
Those who are adult and responsible about their drinking are not going to be the ones worried about booze shops closing an hour earlier. Those who are worried about it, might need to have a good look at their lifestyle.
For more articles from this region, go to Wairarapa Times-Age