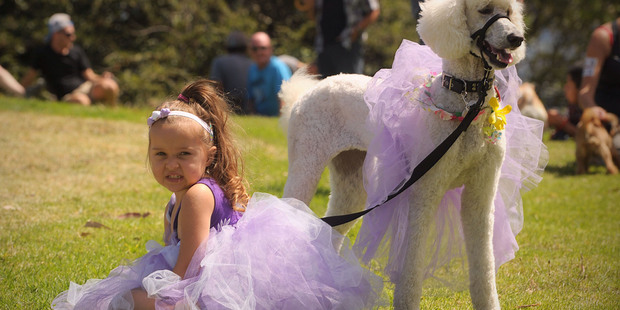 THROUGHOUT the centuries people have owned pets of one kind or another, mainly as companions.
Today, every child longs for a puppy or kitten or even a pony. Rural kids raise pet lambs or calves and I can assure you they are just as heartbroken when their pet dies as anyone would be when their adored pet dies.
Rightly so. The dictionary states a pet is any domesticated or tamed animal that is kept as a companion and cared for affectionately; a thing particularly cherished; favourite or most preferred.
I would argue a pet is a member of the family with rights.
However, for some people they aren't pets or adored members of the family. They have become chattels or a bother.
In court last week, three cases played out: two SPCA animal cruelty cases and one where the owner refused to microchip 10 of their lap dogs stating they were working dogs. The judge ruled against them. One of the owners remarked outside court the animals will be put to sleep if they are forced to microchip them.
Shame on her.
One of the cases about neglecting an animal, brought by the SPCA, was dropped and the animal returned because of the lateness of bringing the charges. What the facts are in this case will never be known.
How sad it is for the animals involved. It is worthy the law has been upheld, but the dog in the SPCA case has been taken from a home where she was loved so much the family offered to buy her. How confused this pet must be. And the suggestion of 10 small dogs being put down, rather than microchipping, is hopefully hyperbole born of petulance.
Since 2007, it has been law to microchip newly registered dogs. If the pet is lost or stolen it can be found. If killed - identified. Who wouldn't want to do this? It's insurance short of GPS.
Pets are not cattle. We domesticated them for our good and yet some of us seem to fall short in caring for them adequately. An animal can't turn on a tap and water itself or open a can of food itself. That's the owner's responsibility.
Dog bylaws are there for a reason. If we don't want to follow them then why have a dog?
Responsibility goes along with owning a pet.
For more articles from this region, go to Wairarapa Times-Age