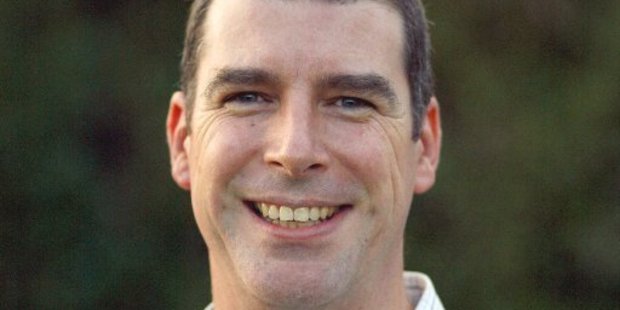 Less than a generation ago, you could swim in almost any river or lake in New Zealand. Today, more than half of monitored swimming sites are unfit for swimming. Two reports released at the end of last year paint a picture of an urgent problem, but one that we all care about fixing.
The first report shows how much we care. Freshwater was the most important issue identified in Lincoln University's 2013 survey of perceptions of the state of the environment. Sadly, only 35% described it as "good" in 2013 compared with 48% in 2000: we think the situation is getting worse.
The facts back up our perception. The Parliamentary Commissioner for the Environment's report on Water Quality in New Zealand was released in November. It shows a strong link between land use change to intensive agriculture and water pollution. It models nutrient pollution entering our waterways from land uses such as dryland farming, forestry, and dairying, allowing us to look forward.
The news is not good for business-as-usual agriculture. The report predicts an on-going deterioration in water quality in many catchments across New Zealand, including ours. It confirms that measures such as riverbank planting alone, aren't enough to offset the increased nutrient load from continued large-scale land use change to more intensive uses.
Against this backdrop the National Government plans to triple agri-food exports from $20 billion to $58 billion by 2025. To do this sustainably will be a hard ask without radically reducing the impact our farming activity has on the land and water.
Closer to home, the Wairarapa Water Use Project (WWUP) aims to increase the land under irrigation from around 12,000 hectares now, to about 42,000 hectares. Water storage would lead to an intensification of agriculture and horticulture in the region, creating jobs directly on farms and in supporting industries.
The challenge will be in managing the environmental and social impacts of that intensification. The feeling in the rural community might be that the WWUP is an inevitability, but there is still much work to be done on the long-term environmental and financial feasibility of the project.
If we are to reconcile our desire for regional development and employment with restoring and protecting our environment, it's vital that we bring local voices and solutions to these issues that impact us locally.
Over the years there have been some impressive community-led initiatives in the Wairarapa that haven't waited for a top-down solution. These are farmers and residents just getting on with the job of making things better. These embody the idea that we can all make a difference where we are.
The newly-formed Ruamahanga Whaitua committee is the first of five being established by the Regional Council. It will implement a catchment-based approach to freshwater management. The whaitua committee process is about local people making local decisions about their natural environment. It will provide a collaborative, community-based approach towards land and water management. We are still a few years away from seeing results, but it's a promising start.
Agriculture has been the lifeblood of our economy for generations. It will continue to be so, but only if we can put it on a solid, sustainable footing that protects our freshwater. We need to have the discussion as a community about what our freshwater bottom lines are, and agree on outcomes that work for all of us. Election year is the time to let us politicians know what is important to you.
I'm looking forward to that discussion over the coming year.
For more articles from this region, go to Wairarapa Times-Age