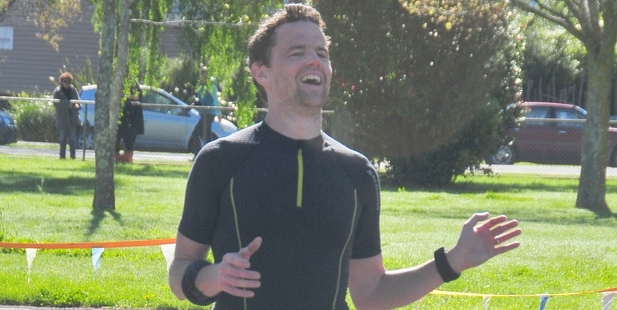 The two-time winner of the Wairarapa country marathon, Andy Bennett, will confront a vastly different challenge on Saturday.
Bennett will be among 850 athletes from 28 countries contesting the 2014 Vibram Tarawera ultramarathon which will start in Rotorua's Whakarewarewa Forest and finish 100km later in Kawerau.
To say Bennett, from Carterton, will be in esteemed company would be a major understatement. Gun Kiwi endurance runner Kerry Suter won the first two editions of the race in 2009 and 2010, but even he won't be challenging for favouritism.
World number one ultramarathon exponent Ron Krar from Canada, defending Tarawera champion Sage Canaday from the United States, Australian No 1 Brendan Davies, Japenese phenomenon Yoshikazu Hara and the reigning champion of the hellish Badwater Ultra-Marathon, Carlos Sa from Portugal, are all vying for that distinction.
And hugely talented as that lot are there are others too who could make their presence felt in a big way ...
Mike Wardian and Michael Aish of the United States, Martin Gaffuri and Stephan Quentin of France, Manual Lago of Brazil and Yun Yanqiao of China.
Bennett does, however, have the confidence of knowing he is peaking at the right time. Just last weekend he won the Hutt River trail ultra-marathon over 60km in a slick 4h 44min, a result which he admits surprised himself as much as anyone.
"I was third the year before and cramped up pretty badly, It was just hoping that wouldn't happen again," Bennett said.
"But as it happened everything went pretty much according to plan, there was the usual pain here and there but you expect that."
Bennett has been training for his debut in the Tarawera event since last Christmas with much of the hard work being done in the weekends.
It has been nothing unusual for him to run for three to four hours on a Saturday and then five to six hours the following day.
"The weekends have been full-on, the rest of the time it has been mainly speed work," he said.
"I find it better to mix things up, it gets boring if you run long distances day after day and it's harder on the body too."
Bennett also recognises the importance of following a race strategy in an event which will see the competitors cover all types of terrain.
"Going out too fast would be a killer, you have to get into a steady pace and try and maintain that all the way through," he said. "And you have to keep the food and liquids up, that's vital too."
Some interesting facts on the Tarawera ultra-marathon:
It will have the biggest field of international athletes in any endurance event held in New Zealand.
The event started five years ago with 67 entrants (one from overseas) and has grown to 850 from 28 countries this year.
The event has been included in the inaugural Ultra-Trail World Tour, a 10-race grand slam of ultramarathons worldwide.
It is expected to bring around $1 million into the local economy.
For more articles from this region, go to Wairarapa Times-Age