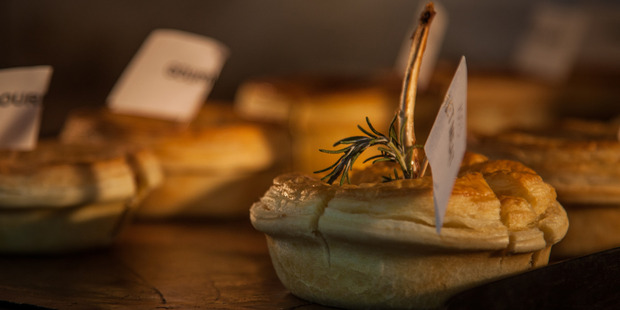 It's a week for celebrating typical Kiwi cuisine. I think.
We've had the Bakels NZ Supreme Pie Awards, where a stunning lamb cutlet and kumara mash concoction from Carterton took top honours and this Sunday honours the annual Selaks NZ Roast Day. I love these two traditions, if you can call inhaling a pie on the run a tradition, as they do seem to sum us up as a nation - solid, dependable, sustaining.
Food speaks volumes about a culture. In Egypt there's a dish called foul (pronounced fool), which is basically hot fava beans, slow-cooked and spiked with paprika, yoghurt, lemon juice, a tingle of sumac and a generous lick of olive oil, which is a national favourite as the first meal of the day. Workers on the streets of Cairo stand shoulder to shoulder at roadside stalls that peddle the steaming bowls of thick soupy foul. It is meant as a dish sufficiently nourishing to last the whole day - an important factor if your wage doesn't stretch much past one meal per day. The same could be said for the noodle and rice-based meals in many parts of Asia. Low cost, packed full of flavour, easy to replicate in large volumes and using something that is produced and grown locally as their main ingredient.
How apt then that our own iconic dishes, the pie and the roast dinner, both considered humble in their day, are packed full of meat, which in many other cultures would be considered the most expensive ingredient, but which we have grown up expecting to play a part in at least one of our daily meals.
Let's face it, we're still a protein-producing country and for most families it remains affordable, even if in smaller quantities and, when pinched, we may have to take a hit on quality. I came across a recipe the other day in a local cookbook for "poor man's roast".
It involved laying out slices of potatoes and onions in an oven dish and draping rashers of bacon over each layer then baking it until crispy. There's that protein again, even though it was a recipe being billed as for more frugal times. Are we a nation still living too high on the hog? Food for thought.