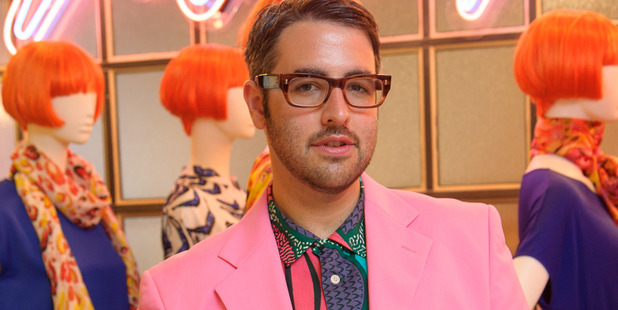 The founder of Advanced Style - the popular blog that celebrates the style that age brings - will be in Auckland next week for an exclusive event at The Department Store. We asked him a few questions before he arrives.


What do you learn from the older generation?
I have learned to appreciate every moment and have become much less anxious about becoming an adult. It's such an honour and a privilege to be able to learn from the wisdom and life stories of so many incredible older people.


Is there one person that you have photographed who has really stood out?
They have all had a profound impact, but 94-year-old Ilona Royce Smithkin (star of my campaign with Karen Walker and the Advanced Style documentary) has really changed the way that I look at the world. She is an artist and performer who started doing cabaret in her 80s. She gets up every morning, stretches, has a sip of coffee, takes a bath and then puts on her long, fiery red eyelashes which she makes from her own hair.
Ilona says she came into her own 10 years ago when she realised she had so much to give to the world. She has an incredible sense of freedom and energy and is always up for an adventure. Ilona has also taught me that we mustn't strive for perfection, because there is so much beauty in imperfection. She has made me see the beauty in ordinary things which we take for granted in our everyday lives.


What catches your eye?
Silver hair, pink hair, arms full of Bakelite, rhinestone pins, turbans, a chic suit, a confident stance or elegant stride. I look at how people approach their personal style and how they carry themselves.


How has the response to your film been so far?
It's really been incredible. I love hearing from young girls that they can't wait to be like the Advanced Style ladies. The film will be released in America on September 26.


- VIVA