Model and agency owner Ngahuia Williams shares what she likes to do in her downtime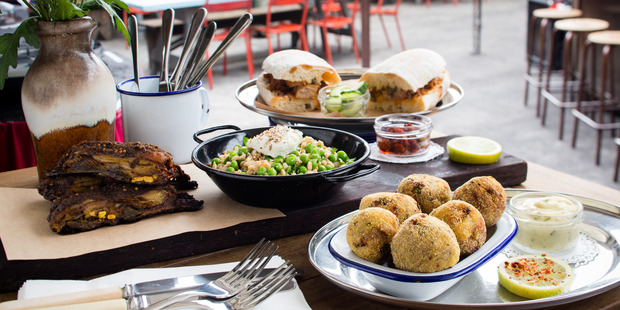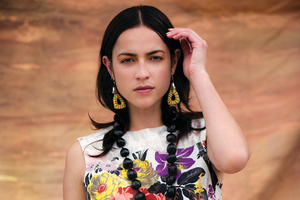 One of the stars of this week's fashion shoot was Ngahuia Williams, the successful model and founder and director of agency N Model Management.
Williams, who is the face of the Max and Juliette Hogan campaigns, is considered a modelling veteran, having worked across New Zealand, Australia, Asia, Europe and America.
She shares what she likes to do when she's not busy in front of the camera or running her business.


Dining ... I cook mostly but I enjoy Mexican food. Mexican Specialities in Ellerslie has amazing tacos, so does The Lucky Taco Truck that parks up on Ponsonby Rd.
• Mexican Specialities, 92 Marua Rd, Ellerslie, (09) 580 2497
• The Lucky Taco, 230 Ponsonby Road, (theluckytaco.co.nz)
Going ... I live in Avondale, I love the West.
Looking forward to ... I'm leaving today for Coachella! This will be my third time attending and I can't wait to see Outkast live. Bryan Ferry will be cool to see, too.
Shopping ... I like to shop a bit online, and like having a browse at Black Box Boutique in Grey Lynn. I am a big Savemart fan, too!
• Black Box Boutique, 35b Surrey Crescent, Grey Lynn, ph (09) 378 0073
• Savemart, 21 Veronica St, New Lynn, (savemart.co.nz)
Drinking ... These days I don't really venture out too much, but if I was going to have a drink somewhere I would go to Malt Bar & Restaurant in Grey Lynn or Golden Dawn in Ponsonby. I like the relaxed energy of both places. I am a cider drinker.
• Malt Bar & Restaurant, 442 Richmond Rd, Grey Lynn, ph (09) 360 9537
• Golden Dawn, 134 Ponsonby Rd, Ponsonby, ph (09) 376 9929
Saturday night ... Music that makes me happy is all I need to have a good Saturday night.
Cafe ... L'oeuf cafe in Mt Albert has amazing meals.
• L'oeuf, 4A Owairaka Ave, Mt Albert, (09) 971 4155


Take a look at this weeks fashion shoot at ASB's Polyfest with Ngahuia Williams: