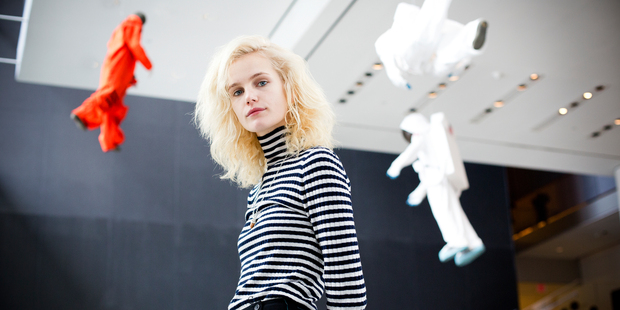 With its countless galleries and museums, New York is heaven for an art-lover like Anmari Botha, who counts the Museum of Modern Art (MoMA) as a favourite. The South African-born, New Zealand-raised model made New York her home just over a year ago, taking an apartment in Williamsburg. This season was her fourth New York Fashion Week, walking in shows for Oscar de la Renta, Jason Wu, J. Mendel and more.
"Every city I have lived in has changed me, but New York especially. There are so many creatives here that it's impossible not to get inspired. I've been exposed to so much art and culture that it's influenced me and my work.
"Don't try and compete with the pace of the city; you will destroy yourself if you do. I learned the hard way, which turned me into a sleep-deprived, stressed-out individual. Learn to say no. There is always going to be something happening. Don't have FOMO [fear of missing out].
"The most New York experience that I have had? Watching a Super Bowl game in a bar with a bunch of blokes while eating chicken wings."


ANMARI'S NY FAVOURITES
MoMA
I have a membership there so I can go whenever I have a chance.
I live for art, so when things get too much and I need an escape I go there and forget about any problems I have.
Rosarito Fish Shack
Good tacos; every Rosarito's night is a good one.
Classical drawing classes in Brooklyn
Drawing to me is meditative. The world disappears and it's just me and my canvas. Can't get more therapeutic than that.
- VIVA