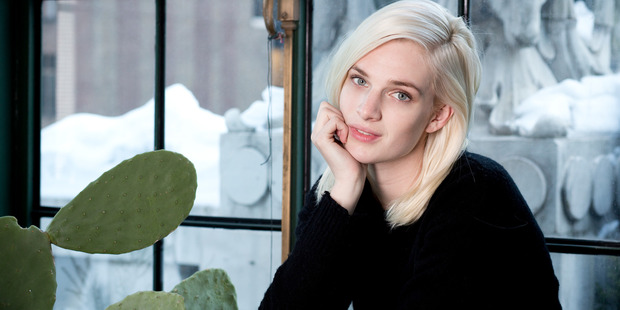 She's over the snow and her feet are sore, but nothing - certainly not below-zero temperatures - will stop Ashleigh Good in her ascent as one of the top models in the world right now.
"Discovered" on Auckland's North Shore by local agency RPD Models, Ashleigh came to New York two years ago and now spends about a third of her time in the city between lucrative jobs - including, recently, a Prada campaign, posing for French photographer Patrick Demarchelier, and the Chanel show in Dallas (she is an ongoing favourite of Karl Lagerfeld, who has cast her in seven consecutive Chanel shows; she told us she was skipping London Fashion Week to work on a project with Karl in Paris).
New York is a second home for the tomboyish beauty, who appreciates the city's hard-working, fun-loving attitude, and nowhere is that more evident than during New York Fashion Week. This was Ashleigh's fourth NYFW, a typically hectic week of 15 shows including appearances for Marc Jacobs, Michael Kors, Alexander Wang, Donna Karan, Diane von Furstenberg and Vera Wang.
"I live by Times Square - most people think this is crazy because it's so busy and loud but I live a few blocks across, closer to the Hudson River, so I'm far enough away for it to be comfortable. I love the hustle and bustle of the area, there is everything you need there. And my awe of the size and lights of Times Square never goes away. At night, it's still magical to me.
"How to make it in New York? Just go with it. Learn the subway and how to hail a cab, you'll be fine. It's very easy to get around, you just have to feel comfortable, move with the crowds and try not to get trampled. Just make it your city, allow it to consume you - there's no point fighting it. Oh, and don't bother trying to drive. You will surely kill or be killed.
"I love the fact that the city swallows you up, you become part of an enormous energy that is New York City. It's so fast-paced, fun-loving and hard-working, which is what I love. But at the same time you can hide in your apartment away from the world and watch it from your window while watching endless Netflix and ordering food deliveries ... my real favourite thing about about the city.
"I'd like to say New York hasn't changed me, but it has. I can multitask very well, I'm always on my iPhone - very New York. I can cross the street with my eyes closed," explains Good. "I'm more confident. I'm very independent, I've learned to be okay with being alone. But mainly it has just made me appreciate being home in Auckland and spending time with my family."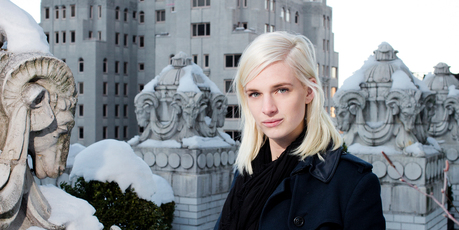 ASHLEIGH'S NY FAVOURITES:
Ford Model Agency
My agents in New York have so much to do with my life but I don't get to see them all the time, so sometimes when I'm free I love to go and hang out there, say hi to everyone, sit and chat, meet new girls and look at my work in magazines that I haven't seen yet. Plus, they have the most amazing penthouse balcony that overlooks Central Park.
Omen
A Japanese restaurant in SoHo. I went there for the first time for dinner with Karl Lagerfeld - he loves Japanese and so do I - and now I go back all the time. It's cash only and a bit pricey, but worth every penny. The black cod will have you hooked.
Central Park
My mum always tells me to go for a walk in Central Park when I'm not feeling 100 per cent. It's so pretty and grand, any time of the year. It's just nice to stroll and watch: couples in love, mums chasing after kids, families playing together, squirrels running up trees, friends chilling together. It's very zen, even on a busy day.
- VIVA