Pioneering fashion photographer Erwin Blumenfeld was once the highest-paid in the world. A documentary shines the spotlight on this extraordinary man. His grandson Remy Blumenfeld, who produced the film, talks exclusively to Viva.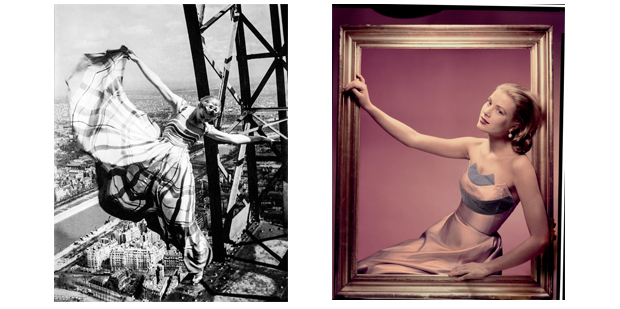 I grew up with many of my grandfather's famously iconic images on the walls of my parents' house in Grantchester, England. The doe eye, the girl on the Eiffel Tower, the girl behind wet silk, Audrey Hepburn in mirrors, Marlene Dietrich draped in fox fur, Grace Kelly in a gold picture frame.
In 1941, my grandfather, a German Jew, escaped from the Nazis and arrived with his family in New York with one suitcase. A chance visit to his studio from a stranger cloaked in black had changed the course of his life forever.
It was Cecil Beaton who helped Erwin Blumenfeld secure a contract with Vogue. The two become lifelong friends. Already 44, my grandfather had not yet earned a living as a professional photographer, yet he would soon be shaping the way America saw itself. At the peak of his career he took hundreds of covers for Harper's Bazaar and Vogue and was the most highly paid photographer in the world.
Throughout the 1940s and 50s, his studio at 222 Central Park South in Manhattan was where he shot and later hand-printed the thousands of covers and advertisements that made his name.
It was here Blumenfeld courted not one but two cosmetics queens: Elizabeth Arden and Helena Rubinstein. He would shoot campaigns for both of them. Bette Davis posed for him and so did Lucille Ball.
By the time Marlene Dietrich met Blumenfeld her stardom was tarnished by German associations. Her agent hoped that having Blumenfeld take her portrait might help her career as it had others - it didn't work. An early image of a 23-year-old Audrey Hepburn was shot in 1952 before she was cast in Funny Girl. Grace Kelly came into Blumenfeld's studio the year she filmed To Catch A Thief. Movie stars, singers, society ladies and top models all wanted to be shot by him.
In 1942 my grandfather would shoot the Native American actress Burnu Acquanetta in Life magazine. Later, he would photograph Bani Yelverton, the first black model to participate in an American fashion show; he was instructed to place Yelverton on the far right of the foldout so she could be easily removed or torn out of the magazine by readers who reacted badly to this kind of audacity.
Yet, today, outside the photography world, Erwin Blumenfeld's name is little known. As his grandson, I wanted to understand why.
Was it because he dared to be both an artist and a commercial photographer at a time when magazine work was sneered upon? Was it because he was a difficult personality who didn't court the museum directors and opinion-formers of his day?
Or simply because he died before there was a market in photography and so, unlike Avedon or Penn, Blumenfeld didn't curate his photographic legacy, leaving behind signed and numbered editions of beautiful prints? Was it because the person Blumenfeld trusted to curate his work passed that responsibility on to Blumenfeld's three children, which meant that for the longest time Blumenfeld has not had an active champion?
It seems clear that today the tide has turned and many of the factors that have until now conspired against Erwin Blumenfeld are finally working in his favour.
Quite apart from the fact that his mistress, children and grandchildren are now co-operating more than ever before, these days we are intrigued by difficult, complex characters; we recognise that every disparate part of Blumenfeld's work, the collages, the writing, the art photography, the portraits and the fashion photography is an expression of an extraordinary artistic odyssey.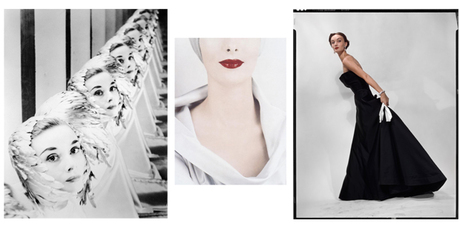 Blumenfeld saw himself first and foremost as an artist at a time when photography was not yet considered an art form. The fact that he became famous as a commercial photographer did not help his reputation as an artist, neither during his lifetime nor in the decades after his death when photography was still trying to establish itself.
In the end, it is largely thanks to the timeless beauty of his work, which still looks futuristic today, as well as the fact that so many prints survive, that Blumenfeld is able to be reassessed by a new generation of curators.
Writing in the Financial Times, Francis Hodgson, one of the foremost writers about photography today, said Blumenfeld, was "a more brilliant experimenter in photography than Man Ray and outdid Irving Penn as a pioneer in fashion". Hodgson went on to say: "It is an accident that he is no longer very well known, not a true reflection of his level. A number of Blumenfeld's inventions have become standard tropes not only in fashion, but also in picture-making generally."
I was a small child when my grandfather died mysteriously in Rome in 1969. He'd been the most loving and generous grandfather any little boy could ever want. He took me to my first movie (The Jungle Book) and bought me toy dogs when my parents wouldn't let me have a real one.
I remember my father leaving our July 4 fireworks party to fly to Italy for the burial. My 72-year-old grandfather had been in Rome with his young female assistant, but where was my grandmother? Why was there no funeral and no memorial service?
Growing up, these subjects had seemed off limits, but as an adult with my own father about to turn 80, I felt it was time to ask the questions I had not dared ask for years. Nothing could have prepared me for some of the answers.
As I began interviewing friends and family members about him, a picture started to emerge of a man obsessed by the pursuit of beauty but terrified of ageing and haunted by the ugliness he perceived when he looked at his own face in the mirror. Fascinated by beautiful women, but never afraid to celebrate the sexual ambiguity in himself.
Ultimately I would discover that his death in Rome was in fact a suicide.
On the floor of his studio at 222 Central Park South he left 30,000 transparencies, 8000 black and white prints, more than 100 Dada collages from the 1920s, dozens of groundbreaking fashion films from the 1960s and an autobiography detailing how he would die.
After the burial it was revealed that my grandfather had left the management of his photographic estate to his mistress. She divided the work into four lots, gave one to each of his three children and kept many prints for herself. Much of his work has never been seen by the public.
Today it's been left to his grandchildren to put the past behind and my cousin Nadia, a scientist, has devoted years of her life to making thousands of Blumenfeld prints available to a wider public. Museums are also at last opening their doors to Blumenfeld with big shows at the Louvre in Paris, the Metropolitan Museum of Photography in Tokyo and Somerset House in London.
The Man Who Shot Beautiful Women is the first full-length film about Erwin Blumenfeld, which seems extraordinary. I've been producing television programmes for 20 years and had always assumed someone else would make a film about my grandfather before I had the chance, but no one did.
So, it seemed both like an opportunity and an obligation - one that I'm really happy to have taken on. Because, as new generations are learning about his work, the man who shot to fame photographing beautiful women is starting to be remembered as the richly complex artist he always was.


• The Man Who Shot Beautiful Women airs on the Sky Arts Channel at 9.30pm on January 28. Erwin Blumenfeld's photography is also included in Selling Dreams: One hundred years of fashion photography, on at the Auckland Museum until February 28. From January 29, join the weekly Viva Smart Talk Series of evening events at the exhibition, featuring floor talks and panel discussions with photographers, designers and editors.


• Remy Blumenfeld is a leading television producer, responsible for creating more than 30 TV series, many of which have been sold worldwide. Throughout his career Remy has also been the writer and producer of one-off documentary films. In September 2010 he was named by his peers as one of the world's top five "format kings". The Independent newspaper has twice named Remy one of the top 20 most influential gay men or women in Britain.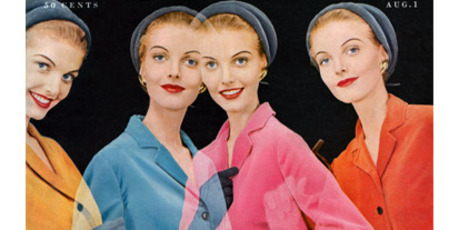 - VIVA