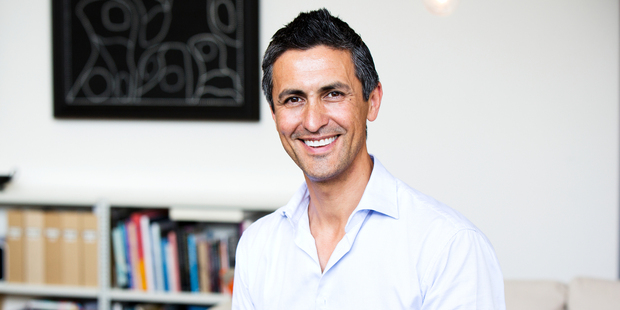 Gallerist Tim Melville cuts a stylish swathe through the Antipodean art world. Whether hosting an opening at his chic, eponymous Newmarket gallery, or out on the town at a favourite restaurant, those who know Tim know that perhaps the most stylish thing about him is his unwavering charm.
Melville focuses on the work of emerging and mid-career New Zealand artists, including Joe Sheehan, Roberta Thornley and Elliot Collins, as well as Australian Aboriginal artists Sally Gabori and Jonathan Jones.
"I travel as often as I can to Australia and Europe and am interested in the transtasman artistic dialogue and finding the meeting points. The indigenous Maori/Aboriginal link seems obvious, but it's one that hasn't been explored in this country much at all," he says.
With painter Star Gossage now on show and almost sold out, Melville shares with Viva a few of his favourite things.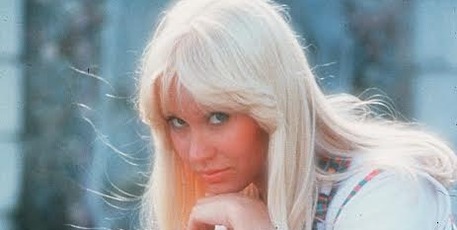 ENTERTAINING
Do you like to cook? I'm famously bad at cooking. I think I'm too impatient. I want it to be quick and easy and delicious but somehow it just never is. I have lots of foodie friends and they despair of me. Having said that I've got a foolproof recipe for a fantastic Thai beef salad (thank you Laurie Black, it's all in the dressing) and I've never yet messed it up.
I've also discovered, thank God, that takeaways are transformed when they're served on decent plates with good glasses and proper linen napkins. It's surprising what flowers and candles and Brazilian music can do too.
Ideal dinner menu? A medium-rare steak and a pile of crunchy asparagus followed by anything with cream and berries in. I once went to a quite smart dinner where, for dessert, we were each served a Jelly-tip still in its wrapper. I hope the host is reading this.
Ideal number for a dinner party? Eight.
Table, round or rectangle? With a round table you can see and talk to everyone. With a rectangular table if you're stuck by someone dull (or by someone who finds you dull) it can be hard work.
Placement cards or free seating? I think people like being told where to sit. It avoids the awkward musical-chair thing and shows that the host cares about who's going to be comfortable next to whom.Wine, cocktails ... both? Both. Champagne makes it a celebration even if it's just fish and chips.Dream dinner guests? Tyler Brule - because he's super-clever and super-styley but always seems so darned serious. I'd like to find out what makes him laugh. Agnetha Faltskog (above) - because she was my first crush and she's still beautiful.
Arriving empty handed? Damn rude.
Best party ever? A London friend's 40th at the old Sunbeam car factory. The food was spectacular, the entertainment had been flown in from Russia, the waiters and waitresses looked like models (actually, thinking back, they probably were) and to the bemusement of the other guests the Kiwi guests sang an impromptu Pokarekare Ana and performed the haka Toia Mai.
Worst party? I forget the bad ones.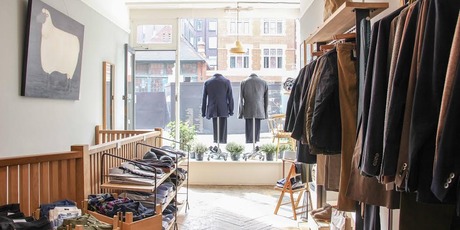 FASHION
Define your day-to-day style: Kinda preppy/classic. I love lots of the stuff the kids are wearing but hope I know what the Older Gentleman can get away with.
Store: I hardly ever buy clothes at home; it's when I'm away I get the time and the head space. I like what they do at Area 51 though, and in Sydney I like The Standard Store on Crown St. Next time I'm in London I'm headed straight to Trunk Clothiers (right).
Online store: J.Crew.
Shorts or speedos? Speedos. Short legs plus long body. Boardies make me look like I'm standing in a hole.


GROOMING
Moisturiser: Kiehl's Ultra Facial Moisturiser.Cologne: Dior Eau Sauvage.
Shampoo: Aesop.
Toothpaste: Colgate.

CULTURE
Artist(s): Tim Melville Gallery artists are so hot right now.
Architect: Luis Barragan. I love the austere space and hot Mexican colours in the house he built for himself in Mexico City in 1947 (above). I visited a few years back and wanted to move right in. Here in Auckland Nat Cheshire is doing great work.
Writer: Kazuo Ishiguro's writing breaks my heart. And I've just started reading Vivien Johnson's book Once upon a time In Papunya about the Aboriginal paintings that emerged in 1971 from a tiny settlement in the Northern Territory and started an art revolution.


FOOD
Death row meal: Mum's spaghetti bolognaise.
Restaurants: I like going to places where you don't have to sit up straight and be on best behaviour. Ortolana and Ponsonby Rd Bistro are always great. The Engine Room in Northcote and Floriditas in Wellington are fantastic. And I've had fun nights recently at Orphans Kitchen and the Blue Breeze Inn.
Hole in wall: Kiraku on Elliott St.
Food hall: Mekong Vietnamese at Ponsonby International Food Court.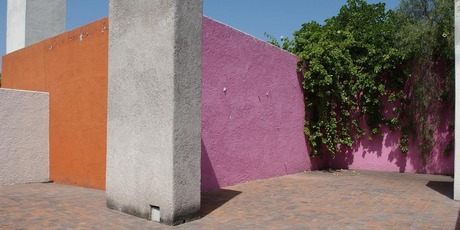 CLOTHES
Shoes: New & Lingwood.
Shirt: Crane Brothers.
Jeans: Carhartt.
Belt: J.Crew.
Sunglasses: Rayban.Trainers: PF Flyers.


TRAVEL
First, business or economy? Economy.
Louis Vuitton or Samsonite? Samsonite.
Airline: I've travelled a lot and Air New Zealand really is one of the best airlines in the world. Rob Fyfe and his colleagues did an amazing turn-around job.
Destination: Mexico City for the energy, London for friends, and any Pacific Island for the unbeatable combo of palm trees, white sand, and turquoise sea.


- VIVA