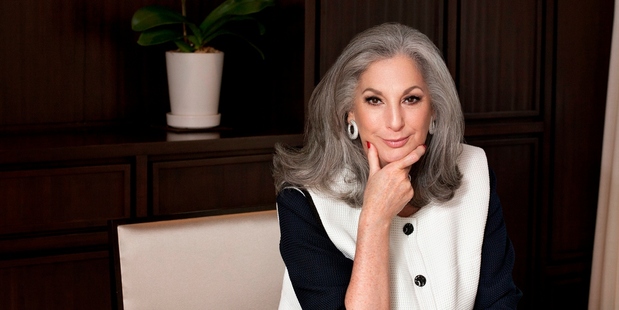 Kate Middleton wore the barely there sheer Essie nail colour called Allure on her wedding day. The Queen reportedly likes the classic pale pink shade called Ballet Slippers and Lady Gaga matched the pale mulberry Merino Cool with her infamous meat dress.
They're among the 2000 nail polish shades Essie Weingarten has come up with and named in more than 30 years growing her business into a top-seller in the United States. Until now, Essie has had a limited distribution in New Zealand, with a dedicated following mostly in nail salons.
That is set to change, with a relaunch bringing the fashion colours and extensive range of neutrals and pinks beloved of brides to more shelves.
Weingarten, now in her early 60s, remains very much the creative force of the company she founded in 1981, but in 2010 she sold it to L'Oreal, which has been extending its international reach.
Initially 100 colours will be available here, with seasonal shade updates to follow.
The fashion school graduate travels extensively to promote the brand and says manicures - which she first experienced as a childhood treat with her mother - offer women an affordable luxury. "Just think: it's the thrill of a whole new outfit in a bottle."


What inspires you?
Everything from nature to the urban world.
Describe what it's like to be a colour-holic.
You see the world in dazzling, vivid colour. Certain colours evoke memories, feelings, experiences, while other colours remind me of people and places. Whether I'm in the bush on safari or at home in New York City, everywhere around me is a fabulous world of colour.
What are the musts for a perfect manicure?
Apricot oil and the right base coat. Apply two coats of nail colour and finish with a top coat like Essie No Chips Ahead.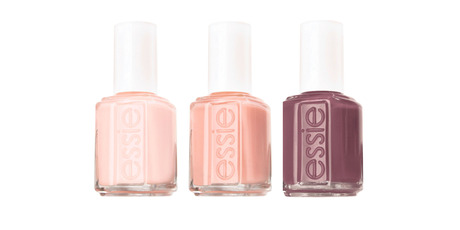 Your favourite shade name?
I love them all, but Ballet Slippers is the one that resonates the most with me. It has been in the range almost since the beginning.
What inspires you to come up with the names?
I want the colours to have a personality of their own and for women to treat them as a new best friend or a favourite buddy from their past.
Trends and new colours?
The current trend is colour blocking. But what goes around comes back around - there's nothing like a classic manicure. But there's absolutely no "right" and "wrong" these days. Go with your gut and what makes you feel good.
What do you think about different nail polishes on different nails?
Creating a colour story on your nails like cocktailing is a great way to have fun and adapt your mood. I also love the moon to be in a different colour than the nails. Leaving the moon clear and using a red or orange makes for a chic and colourful summer statement.
How should you file your nails?
Always in one direction.
What do you do when you break a nail?
I am such a Do-It-Yourself-er. I take a tea bag, remove the tea and use the tea bag paper to glue my nail together until I can get to the salon to get it professionally fixed.
Do you obsess over other women's nails?
Yes. I stop them on the street and ask them what they are wearing.
Any tips or tricks on applying and wearing polish?
Many of course! But the essential is to start up right. Don't forget that you should never cut your cuticles, just keep them moisturised with my apricot cuticle oil, and only push back. If you have dry nails, use the sensitivity base coat.
Apply the base coat (to protect from staining), wait two minutes between each coat, and follow with your favourite Essie shade. With two coats, colour is rich, creamy and shiny. Last but not least, you should always seal the deal with Good to Go - my favourite and fastest-drying top coat.
What shape of nails do you prefer?
I prefer a natural nail shape, make sure to always follow your natural cuticle shape, known as free edge. Mimic the shape that God gave you; it is the most elegant for your hands.
• Essie is available in selected Farmers stores and pharmacies, with nail colour costing $22.99 and nail care products $24.99.