You'll please the hungry adolescents in your household with these easy, filling favourites, writes Angela Casley.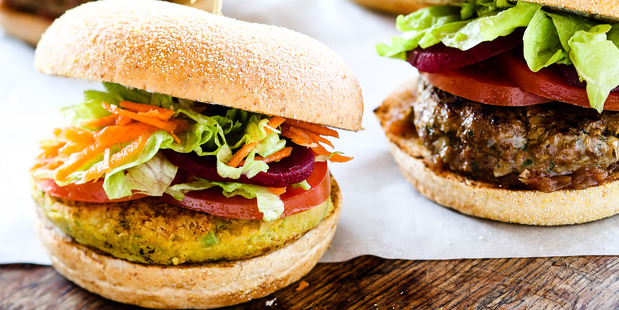 There's something wonderful when the teenagers all gather at our house. They bring with them a youthful energy and I love the conversations they have.
Often it's before they all head out to a party or into town, so I like to make sure they have plenty of wholesome food - otherwise you'll find them raiding the cupboards or making toasted sandwiches later in the evening.
For those ever-hungry teens, a little extra effort with the food is truly justified and always enthusiastically appreciated. Plus, it makes a healthy change to junk food.
So for the guys who like to demolish whatever is on hand, burgers are perfect. The teens can slap whatever takes their liking onto a bun and always come back for seconds.
You can have the food on the table ready to go. I always add an egg and beetroot so my burger feels complete. If you have a real crowd, brown the patties before the hordes arrive, then place in a preheated oven to finish the cooking just before serving.
Another great dish for a hungry gang is butter chicken. Everybody loves tucking into a rich and delicious bowl with rice and warm naan bread. Most of the cooking can be done in advance. Just before serving, heat, add the last couple of ingredients, allow the tantalising aroma to fill the air and serve.
For a sweet treat, a plate of chocolate brownies will be quickly gobbled up. I always double the recipe because they disappear within minutes leaving just a plate of crumbs. I love when food is enjoyed with such gusto. Leave out the nuts if you prefer, or add other things.
For a festive flavour (yes, Christmas is not that far away), add chopped glace cherries and white chocolate chunks. And, of course, if there are any left, they're great for packed lunches.


Recipes:
• Lamb and Falafel Burgers
• Chocolate Brownie
• Butter Chicken
- VIVA