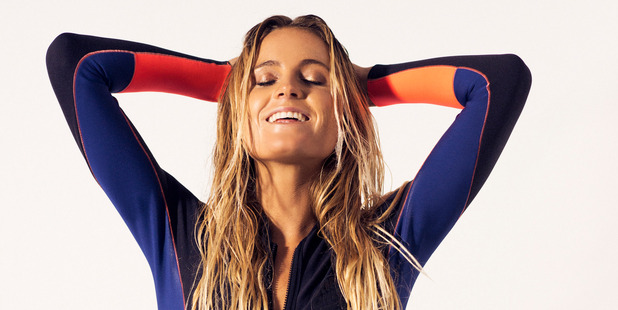 Swedish-born Maria Bjorkman's workdays are super busy so the 30-year-old senior account manager for advertising agency DDB packs as much recreation as possible into her weekends and evenings. The ex-kindergarten teacher's recent addiction to kitesurfing has proved a great tool for stress relief, along with a healthy dose of red wine and the occasional bowl of Coco Pops.

Describe your life right now.
Manic but fun. If I had won $32.9 million a fortnight ago it would have been perfect.
What keeps you inspired?
Seeing people who are brave enough to go after and achieve what they want.
If you start to feel low in energy, what do you do?
I go through phases. I'm currently in my Coco Pops phase.
What do you do to switch off?
I have a few things that help me. Red wine and listening to Ray LaMontagne. Audiobooks are amazing and high intensity exercise is the best cure for stress management.
You've just started kitesurfing. What motivated you and how are you finding it so far?
I absolutely love it, I'm already an addict. I love adrenalin sports and trying new things so when my friend Cathrine introduced me to kitesurfing, I knew it was for me. It forces you to forget your everyday worries and focus on the outdoor elements.
What tips would you give other women wanting to give kitesurfing or another adventure sport a try?
Give it a go, persevere.
How do you incorporate other exercise and recreation into your life?
I try to go to the gym in the mornings but find it hard to motivate myself to get up early. For me it's better to do things I love - that way I can make time for them. I love sports and anything close to the water, so I'll cram my weekends with outdoor activities.
If I know I'm not going to be able to do things due to other commitments, I choose to walk to work. If I have music and the sun is shining, it's pretty good. Also, I make time to catch up with friends and cook dinner.
Describe a dream day or dream week.
I'd magically wake up in Bora Bora with a Bloody Mary and do water activities all day - kitesurfing, snorkelling, cruising, spear-fishing. Then I'd relax by the pool, have dinner and finish it off with a live Daft Punk gig.
Do you have any short- or long-term goals?
Long-term goal would be to be able to live in Sweden for six months of the year. Every year.
What are your top five essentials to living well?
These will sound a bit cliche - but they are all somewhat true.
1. Spend as much time as you can outdoors.
2. Give everything a go, you'll find something you love.
3. Be crazy, calm, kind and hungry for life, all at the same time.
4. Hug your friends a lot.
5. Laugh lots.


BODY + BALANCE ESSENTIALS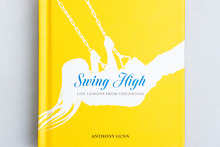 A Touch of Sunshine
Swing High: Life Lessons from Childhood (Hardie Grant Books, $25) is a delightful little book by psychologist Anthony Gunn, exploring how to tackle life's challenges by getting in touch with your inner child. It's thought-provoking and playful.
Available from Unity Books, 19 High St, ph (09) 307 0731 or unitybooks.co.nz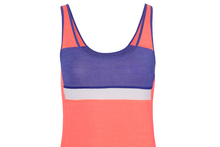 Keeps you Running
Kick-start that exercise regimen with Lululemon's new summer run line which arrives in stores late October.
We love the sheer, neon fabric of the Run Mod Moves Tank, $79, from lululemon.co.nz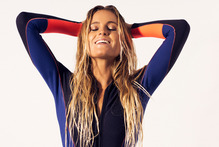 Be a Bombshell
Rip Curl's Bombshell series brings a spot of sexiness to the practical world of wetsuits, utilising the lightest, warmest neoprene in a variety of on-trend styles and colours which will inspire you to finally take those surfing lessons ... or just splash about in the waves. G Bomb Long Sleeve Springsuit, $179.99, from ripcurl.co.nz
- VIVA


For the good things in life on the go, download the Viva iPad app, free now at appstore.com/vivamagazinenz.